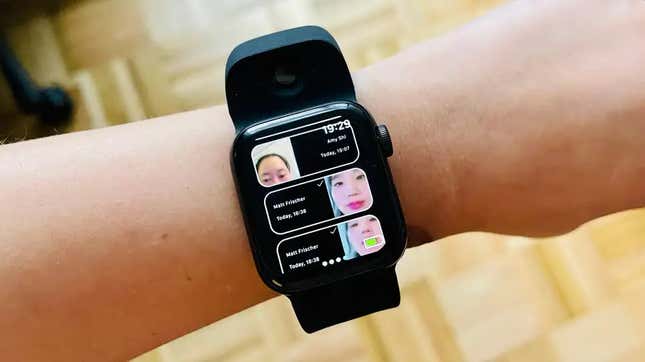 Apple's trying to figure out new ways for users to snap a quick selfie or use FaceID without digging in their pocket for their phone. A newly-revealed patent from Apple shares that the company is looking at a wearable device with a "protrusion" for a camera located above the watch face and positioned over the watch band. Even more interesting is that Apple's patent says users should still be able to remove the band itself.
How To Prep Your iPhone or iPad Before Selling
Of course, with all patents, this design remains up in the air. Still, it's an interesting look at where Apple may want to take its future wearables. The patent was first submitted in August of last year and revealed on Thursday. Images for the potential watch configuration show the camera sitting at a 45 degree angle down from the watch face, resting on or attached to the watch band. This is connected to the watch face through a flexible circuit. The patent application does describe a cover of some sort to stop water from entering into the internal cavity formed by the connection to the watch face.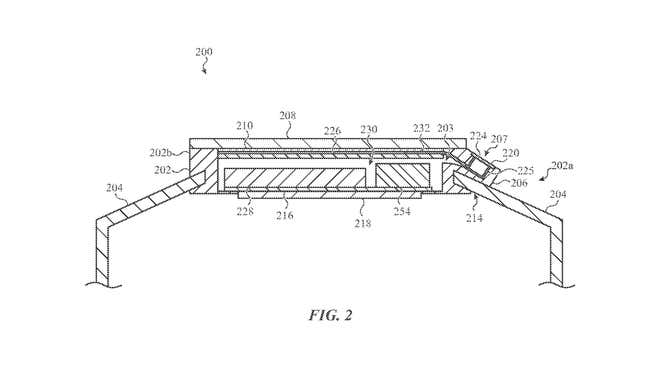 Several other accompanying figures show various aperture widths, and the camera should be able to shoot at up to a 12 megapixel resolution, which is far better than most other smart watch cameras on the market. The proposed camera could also shoot video at 1440p, 2K, or 4K at both 30 and 60 FPS. Apple apparently wants to create iPhone 14 levels of picture quality, but through a smart watch instead.
This isn't the first time Apple Watch cameras have come up, and the company has published other patents showing a camera sticking out the device's crown, so you'd be capturing photos the same way James Bond might shoot lasers from a trick watch. This newest patent is more geared toward taking selfies than snapping pics of whatever's in front of you.
Even though the camera's positioning seems built to capture the user's mug, Apple's patent says it's more than just for selfies. The camera's useful for biometrics like facial recognition and fingerprint sensing, scanning QR codes, or "biometric monitoring." That last bit brings to mind another recently revealed patent application showing Apple wants to scan users' entire bodies for health and fitness-related applications.
As noted by AppleInsider, which first reported on the patent, the ultra-beefy Apple Watch Ultra has already showed that Apple thinks some users are willing to accept a bigger watch if they get access to more features. The Series 8 watches keep up with Apple's minimalist design philosophy and waterfall edge streak. The new patent talks about keeping a number of sensors introduced into the Apple Watches over the years, like the ambient temperature sensor or a liquid sensor.
Other companies have tried to make selfie cameras in smart watches work. Most of those designs extend the watch face's chassis to incorporate the camera sensor. A Wristcam smart watch accessory adds a bulky camera on top of the device by incorporating it into the watch band, but that's probably the opposite of what Apple wants from its latest design.