Even CEOs aren't immune to tough economic times and discontented grumbling. Just ask Apple's Tim Cook, who just agreed to give himself a 40% pay cut, given the fruit stand's lackluster performance in 2022 and shareholder pushback.
Apple revealed Cook's pay cut in a proxy statement filed on Thursday with the Securities and Exchange Commission ahead of its first quarter financial results. The company explained that its compensation committee, which sets executive compensation each fiscal year, took into account shareholder feedback, Apple's performance in 2022, and "a recommendation from Mr. Cook to adjust his compensation in light of the feedback received."
Overall, Apple approved a $49 million total pay target for Cook in 2023, which includes a $3 million base salary and $6 million bonus, aspects unchanged from 2022. The change Cook's salary was made in his stock equity awards, which were reduced to $40 million this year compared to $75 million in 2022.
The shareholder challenges to Cook's compensation arose from Apple's annual "Say on Pay" advisory vote, which lets shareholders weigh in on the salaries of the company's executives, including the CEO, CFO, general counsel, head of people, and COO. In 2022, only 64% of shareholders voted to approve the total compensation for Apple's executives compared to 95% in 2021, a notable year-over-year decline.
Shareholders who voted against the company's executive pay proposal consistently told Apple they had a problem with Cook's compensation, the company said in its proxy statement.
G/O Media may get a commission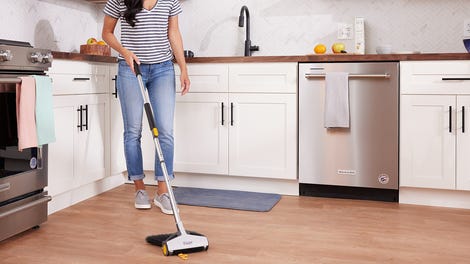 BOGO 50% Off
Flippr - BOGO 50% Off
The compensation committee also took into account Apple's performance in 2022 when adjusting Cook's pay. Although the company repeatedly called its own performance "exceptional," Apple was not immune to the economic woes that befell its competitors and peers in the tech sector. The company's stock fell by 27% in 2022, impacted by production challenges and the broader macroeconomic downturn.
Despite the pay cut, which appears to have been done to maintain goodwill between Apple and its shareholders, there was no absence of praise for Apple's CEO in the company's proxy statement. Apple frequently lauded Cook's "outstanding leadership," cited the board's "confidence in his long-term strategic decisions," and touted Apple's "unparalleled success" under his leadership.
Don't go feeling bad for Cook, now. He may be getting a pay cut, but he's still a billionaire.