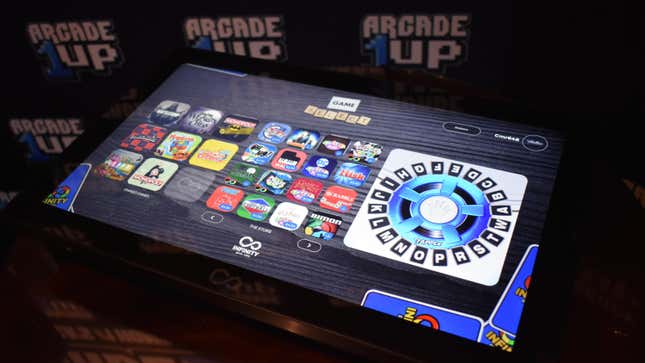 If you, like me, look at your board game shelf and wonder if it will eventually topple over and send meeple and cards skittering across the floor, then you have also wondered about electronic alternatives.
Meta's Apparent Firing Goof
Two things stop that thought in its tracks. One, virtual tabletops take away that tactile feel that is intrinsic to the experience. Two, the cost of many of these devices often outpaces the cost of the board games themselves.
Arcade1Up, a pretty rock-steady arcade cabinet maker, came out with its coffee table-sized Infinity Game Table in 2021. While we thought it was a solidly-built attempt to make digital board games more community-oriented, its biggest flaw was its $650 or $850 price tag for a 24- or 32-inch screen, respectively. I could buy dozens of copies of Monopoly in all its licensed iterations and still have enough money for a few copies of Gloomhaven.
Enter the Infinity Game Board. This shrunken version of Arcade1Up's original table sits comfortably on practically any tabletop. The 18.5-inch screen now comes pegged with its own little feet and boasts the same feel as its bigger cousin at a somewhat reduced price of $500.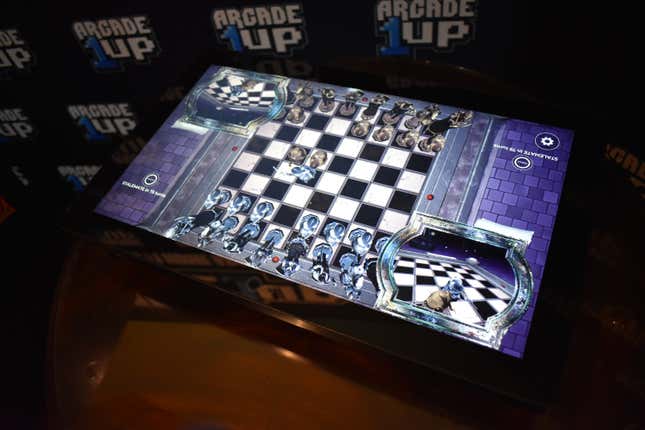 As the company let me get a handle on its new device, I felt that it was hefty enough to keep on the table despite any accidental hip checks, though it's light enough that taking it off the shelf isn't a chore. Its 720p display is fine for the size of the screen, and the touch controls seemed to be pretty responsive as I moved chess pieces around or dragged a piece of raw meat through a prone patient's digestive tract in the company's digitized version of Operation. There was also a welcome bit of rumble and quirky visuals that make up for the inability to hold the game pieces themselves.
The device comes stock with several dozen games, though the company said there are over 100 games available to download. Some are available for just a few dollars. I spotted Pandemic and Ticket to Ride as two of the more solid games on offer, though I wasn't able to try either on the device. Card games like Uno flip the screen depending on whose turn it is, and players can hide their cards from others by cupping their hands on the screen.
Otherwise, the company reps said they were partnered with publishers Hasbro and Asmodee and want to expand the roster. Games like Monopoly and Battleship are so played out that the initial offering does leave something to be desired. I personally would love to see partnerships with smaller game companies such as Stonemaier which already have digitized board games on platforms like Steam. There's a real opportunity to get legacy board games like the excellent dungeon crawler Gloomhaven, which already has a Steam version, on the platform to keep track of all the upkeep between scenarios.
The Arcade1Up rep said their platform is Android-enabled, meaning developers do have the opportunity to partner with the company for future content.
For its price, the Infinity needs to have something more than just a recreation of the tabletop experience. The visuals on most of the content were cute, though some games that required more 3D, such as the Harry Potter-inspired Wizard Chess, caused the device to lag a fair bit. It is a little concerning for existing adaptations like the engine-building game Wingspan since the Steam version already has a fair bit of complicated visuals.
All in all, the Infinity Game Board is a good entry into the space, but my biggest concern is whether a lack of content will fail to justify its price tag. I could buy seven amazing board games at $60 each without hitting Infinity's asking price. Let's hope they can bring more developers into the fold.