I may never shoot on an ARRI Alexa camera—after all, it'll cost around $60,000 this summer—but a man can dream, can't he?
ARRI, makers of legendary film cameras, has finally unveiled the full specs of their upcoming digital camera, the Alexa. It's an interesting camera—its Super 35 CMOS Bayer sensor (ARRI's own) can shoot uncompressed 2K resolutions output to an external source (like a hard drive), or downrezzed to 1080p and stored right on the camera thanks so SxS card support (expensive flash memory). Incidentally, this SxS card support is part of a module that could be removed and swapped out for a different storage technology in the future.


Did I lose you?
So the neat thing is this: You can shoot really high end 1080P video with the camera and have it encoded in Final Cut Pro native codecs (Apple's ProRes 422 and ProRes 4444), meaning you could literally edit what you shot, right when you're done shooting it without conversion—a rarity in the cinematic HD world.
G/O Media may get a commission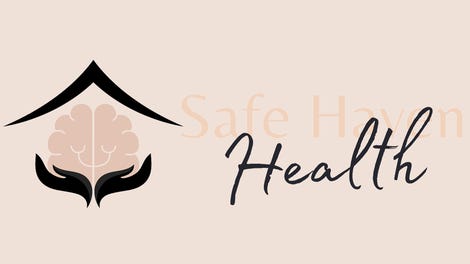 Addiction counseling
Safe Haven Health
OR, you could edit this footage while having a 2K backup of everything. Cut the 1080p footage, then use the timecode information from your cut and apply it to the 2K...saving a ton of hard drive space and processing headaches in your postproduction workflow.
Despite shooting a max of 2K as opposed to 4K, ARRI is confident that their video quality will look just as good as anything shot on RED cameras—partially thanks to a 13.5-stop dynamic range. And they promise that the build quality, reliability and comfort of use will outpace anything released by RED...which is one reason the Alexa is bold enough to cost a minimum of $20,000 more that anything from RED in a shoot-ready configuration. ARRI is also less concerned about the resolution race, citing the fact that Avatar was technically shot in 1080p (Cameron's Fusion camera system is technically just dual Sony HDC-F950s) and no one seemed to complain.
It's a pretty convincing argument.
With the Alexa's pro-focused build and simple post production workflow, ARRI hopes to attract Hollywood to shoot digital—a market that RED hasn't been able to attract in mass. I'm interested to see if they can do it. But more than that, I love seeing true pro cameras—once tools locked behind the doors of studios and rental houses—become reusable commodities on the open market...even if they're still a bit beyond our reach.
ALEXA Steps Out at NAB: Advanced Camera System Offers Highest Dynamic Range and ProRes Capture
(NAB 2010, LAS VEGAS) – After much anticipation, ARRI is pleased to unveil ALEXA — the first model in a new generation of digital cameras for feature, television, commercial, documentary, music video production and more. Compact, ergonomic and lightweight on one hand, robust with ARRI's legendary reliability on the other, ALEXA's new Super 35 format sensor delivers amazing images with a base sensitivity of EI 800, low noise and an unsurpassed dynamic range of 13.5 stops. ARRI Imaging Technology (AIT) captures organic, film-like images unlike any digital camera, with natural color rendition and pleasing skin tones.

The unique Dual Gain Architecture (DGA) design of ALEXA's CMOS sensor ensures the same wide exposure latitude across a range of sensitivity from EI 200 to EI 1600. This creates opportunities in post-production, where it is easier and faster to get the most out of the rich, captured images. Good detail in both highlight and shadow areas as well as a very low noise level help the colorist to reduce time, effort and thus, cost in grading. ALEXA's excellent signal to noise ratio and clean color separation are particularly effective for greenscreen and VFX work.

The ALEXA system represents the most versatile and quickest workflow from the set, through post to distribution. This is achieved through ALEXA's efficient Direct to Edit workflow with a multitude of output options, complete metadata and integrated color management.
ALEXA is unique in that it can simultaneously record Apple QuickTime/ProRes files, output uncompressed HD video and uncompressed ARRIRAW data.
Completely new to ARRI cameras is the ability to record QuickTime files containing Apple ProRes encoded images onto on-board SxS memory cards. ALEXA's internal recorder encodes ProRes 422 (HQ) or ProRes 444 images, along with audio, metadata and Final Cut Pro (FCP) XML files. These files load directly into FCP for editing, coloring and finishing work. Furthermore, the extremely high quality of Apple's ProRes 422 (HQ) and ProRes 4444 codecs means that the edited result can be immediately distributed.

Two HD-SDI connectors supporting 1.5G dual link or two 3G signals can alternatively be used to output 4:2:2 or 4:4:4 uncompressed HD signals in addition to an ARRIRAW T-link signal. These different signals can be output to certified third party on-board recorders including those from S.two, Codex and Keisoku Giken. Through ALEXA's Direct to Edit capabilities, the QuickTime/ProRes off-line editing proxy is created directly in camera, carrying the exact same images, audio, timecode and metadata as the on-line HD or ARRIRAW material. ARRIRAW is the only way to access the full potential of ALEXA's sensor which has color and dynamic range capabilities far beyond standard HD. ARRI's own ARRIRAW Image Converter (ARC) provides image reconstruction features for the Windows, LINUX and Mac OS platforms.
The Super 35 format CMOS Bayer sensor exhibits cinematic, shallow depth of field and allows the use of all 35mm PL mount lenses. The sensor's 3.5K pixel count delivers an optimum in image sharpness, sensitivity and latitude for HD (1920 X 1080) and 2K DI workflows. Additionally, the ALEXA viewfinder was specifically designed to meet the needs of camera operators by offering an extremely fast image display, high image quality, accurate color reproduction and a number of features inherited from our optical viewfinders, including overscan.

To protect the investment in ALEXA and to expand the filmmaker's options when shooting, three major components of the camera are specifically designed to allow an easy upgrade path. First, taking into account the rapid rate of change in storage technologies, the module that holds the memory cards is removable. Should another recording technology prove more desirable in the future, this module can be easily replaced with other storage modules.

Second, the camera electronics, which comprise the whole right side of the camera, can also be removed and replaced by upgraded electronics with advanced features. Last, but not least, the Exchangeable Lens Mount (ELM) system allows the use of PL as well as Panavision, Canon or Nikon lenses.
Almost a century of experience and an obsessive attention to detail have led to generations of ARRI cameras that are tough, reliable and simple to operate while offering the best in image capture. Those same high quality standards have also been applied to ALEXA, leading to a number of innovative and extraordinary solutions for creatives to bring their visions to the screen.
The ALEXA camera is available in June, pricing starts at 45,000 Euros.