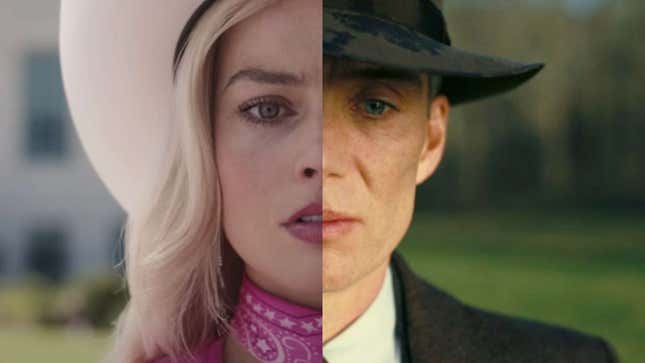 July 21, 2023 ended up becoming one of the most important days of the year once folks realized that Warner Bros.' Barbie and Universal's Oppenheimer would come out on the same day. Once that sunk in, folks decided to smash the two into a portmanteau forever known as "Barbenheimer." Along with with memes and videos putting the two protagonists in the other's setting, moviegoers decided to make it into an actual thing, with many making the effort to see the two movies on the same day.

"Barbenheimer" ended up working out extremely well for both movies here in the west—Barbie is currently the highest-grossing movie of the year and in WB's entire history, Oppenheimer may end up making $1 billion, and both seem likely to get nominations come awards season. (In Japan, though, the trend courted no small amount of controversy once WB's social team went a little too far in embracing the memery of it all.) And if that weren't enough, JoBlo has revealed they're getting smashed together into an actual movie called Barbenheimer that's presently in pre-production. The studio in charge of the production is Full Moon Features, best known for the Puppet Master and Trancers movies, and their take on things sounds...interesting, shall we say. Peep the synopsis and poster below:
Deep within Dollsville, a group of fed-up female dolls – led by the brilliant Dr. Barbenheimer – build an atomic bomb. Their mission? To bring down the patriarchy once and for all! But as the battle of the sexes swells, will Barbenheimer and her bevy of beauties end up blowing up more than they bargained for?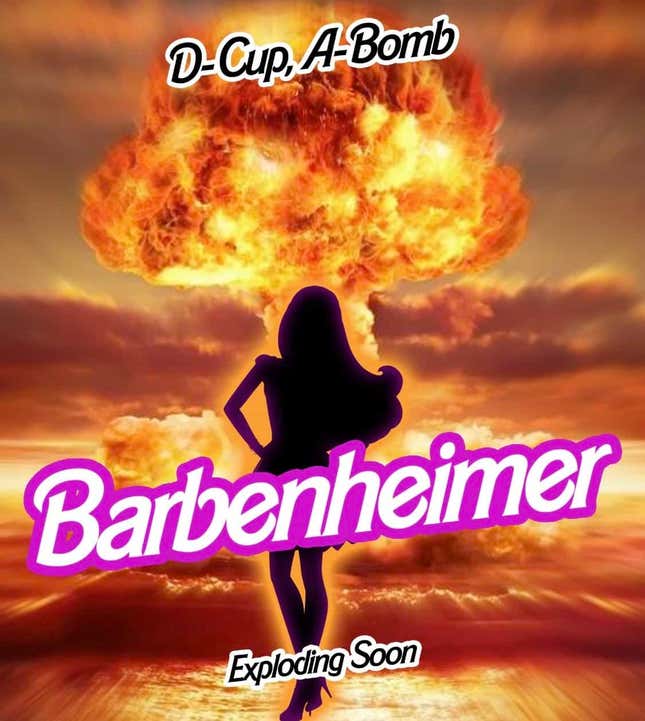 Yeah, that's probably the only real way you could do a movie based on "Barbenheimer," right? Reportedly, the movie will go into production in October, with the hopes of hitting Full Moon's streaming service and Prime Video this Christmas. Fans of B-movies may get a kick out of it just based on the premise alone, and maybe it'll make for a fun curiosity watch with some friends during the holidays as the year winds down?

---
Want more io9 news? Check out when to expect the latest Marvel, Star Wars, and Star Trek releases, what's next for the DC Universe on film and TV, and everything you need to know about the future of Doctor Who.