Democratic Presidential candidate Bernie Sanders has pulled huge, overflow crowds at his recent rallies. They're not there because of expensive ad campaigns. They're there because of Facebook and Twitter.
The Washington Post reports on Sanders' incredible attendee numbers: 27,000 in Los Angeles on Monday, 28,000 in Portland, Oregon on Sunday, which combined with other impressive crowds around the country in recent weeks total more than 100,000 people. His reach is attributed to the power of social media. Beyond a considerable online base, Sanders is also helped by famous friends who tell their millions of followers to go see him and help get the word out about his progressive platform.
The senator from Vermont, favorite of the liberal left, is "riding a wave of Facebook shares, retweets and old-fashioned word-of-mouth to become by far the biggest draw on the campaign trail." Bernie's momentum and hot-ticket commodity has garnered the attention of Hillary Clinton, "whose aides peg her largest crowd to date at 5,500."
So how does Sanders do it?
About a week before each Sanders rally, his campaign sets up a Web page advertising the location and blasts out an e-mail to supporters in that geographic area, asking them to RSVP. The events are also promoted on Facebook. From there, things tend to take on a life of their own.
G/O Media may get a commission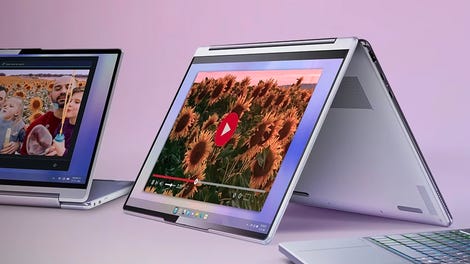 up to 70% off
Lenovo Spring Clearance
Which is to say, Sanders' candidacy is going viral in just the way that the Internet specializes in whipping up excitement and quickly transmitting information about a cause. Back in May when I tallied Presidential candidates' popularity based on their social media following, Sanders had 1.5 million Facebook likes spread across two pages.
Now Sanders has 1.7 million likes on his personal page and more than a million likes on his campaign page — a gain of more than a million likes, and enough to beat Clinton in a Facebook popularity contest. Twitter follower numbers have risen significantly as well, and the young liberal base on Tumblr adores him.
It's clear that Sanders' progressive message has been adopted online, which is translating into "real life" attendance, donations and volunteers. While the Post points out there is no guarantee that this populist surge will translate into success in the early nominating states, which skew more conservative, Hillary Clinton's campaign must be feeling the Bern.
Image: @mattdpierce Twitter