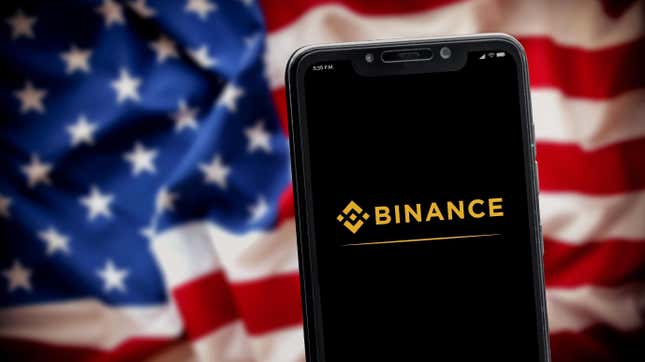 Cryptocurrency exchange Binance's U.S. arm has indefinitely paused deposits and withdrawals of American dollar deposits and withdrawals. The company announced it would be freezing these assets after the U.S. Securities and Exchange Commission filed a lawsuit against the exchange and CEO Changpeng Zhao.

He Tossed His Bitcoin, Now He Wants It Back
The U.S. affiliate of the popular cryptocurrency exchange announced the freeze in a lengthy tweet posted Thursday night. Binance.US said in the tweet that deposits of U.S. dollars are now suspended. The exchange is also notifying its customers and banking partners that it is readying to pause all fiat withdrawals as early as June 13. As part of the pause in USD banking, Binance.US says that it will be pivoting to a crypto-only exchange and will be operating as that "for a time."
"Our priority is, and has always been, our customers. We are taking these proactive steps as we–for a time–transition to a crypto-only exchange," Binance.US tweeted last night, along with a notice to customers. "While we remain open to a productive compromise that enables a thriving digital asset marketplace in America, Binance.US will continue to vigorously defend ourselves, our customers, and industry against the meritless attacks of the SEC."
On Monday, Binance was hit with a lawsuit from the SEC, that included 13 charges against the exchange and CEO Zhao. The lawsuit alleges that Zhao and Binance committed violations of U.S. securities law and accused the company of operating an illegal exchange. Charges also include operating unregistered exchanges, broker-dealers, and clearing agencies; misrepresenting trading controls and oversight on the Binance US platform; and the unregistered offer and sale of securities.
Binance's SEC woes appear to be the last few gasps of breath as a once booming industry continues to wither away. In related crypto news, Twitter CEO and proclaimed "Dogefather" has been accused of insider trading in a $258 billion lawsuit. At the same time, the SEC is also investigating Do Kwon, the recently arrested Terra USD Bitcoin founder, after the commission alleges that Kwon and his company transferred 10,000 Bitcoin out of the Terra project before it collapsed last May—that 10,000 Bitcoin was worth hundreds of millions of dollars.