Dutch photographer Jacqueline Hassink has been inside some of the most important and cloistered rooms in the world. But these aren't science labs or political offices—they're the opulent boardrooms of Europe's largest companies, which Hassink photographed as part of a project called The Table of Power.
During the boom of the mid-1990s, Hassink set out to get inside the boardrooms of the forty largest multi-national corporations in Europe, searching for symbols of what she describes as "modern society's most important value: economic power." Hassink, who is based in New York, tends to focus on visual taxonomies, ranging from the fitting rooms of haute-couture houses in Paris to BMW's "car girls." The Table of Power was based on a similar impulse.
Spanish banking group Santander, The Table of Power 2 (2009-2011).
Getting access to the inner sanctums of these gigantic corporations was, as you might expect, not an easy task. Hassink culled the largest European companies from the 1994 edition of Fortune's Global 500 and got to work requesting access to their spaces. Many refused, but 40 made it into her acclaimed 1996 book. "By photographing the most important corporate tables in Europe, the meeting places of companies' boards of directors, I began mapping the centers of economic power," she explains. "It was the first time in the history of Europe that these centers of power had been photographed and made public."
G/O Media may get a commission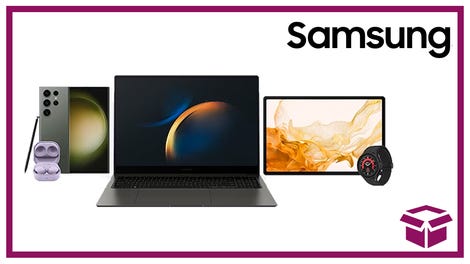 24 hour deals
Discover Samsung - Daily Deal
Mercedes-Benz, The Table of Power (1993-1995).
But Hassink didn't stop there. Curious about the changing landscape of the corporate world after the crash of 2008, she went back for another round. This time, she included banks and financial institutions too, pulling again from a Forbes' Global 500 list. The resulting images were published in Tables of Power 2, an Irma Boom-designed book that laid each entry out like an entry in a botanist's book, full of drawings, notes, and archival photographs.
Banco Santander in Boadilla del Monte, Madrid, Spain, from The Table of Power 2.
Was there a discernible difference between corporate boardrooms in 1995 and 2009? In an interview with Reuters Hassink discusses her observations:
What changed in the boardrooms are two things; the technology and the lack of ashtrays. Boardrooms can be highly complex these days with a lot of build in computer technology. Also a striking detail was the presence of BlackBerry trays in which executives put their mobiles before entering the meeting. There are only a few companies still on the list, some of them have changed their names slightly; BASF, BP, Daimler, EDF, Eni, Fiat, Nestlé, PSA Peugeot Citroën, Royal Dutch, Shell, Siemens, Total and Volkswagen. Only three companies I visited twice; Eni, Siemens and Volkswagen. In the case of Volkswagen the same spokesperson accompanied me during my visit as fifteen years ago.
It's plenty fun to imagine what sitting around the sparse white Mercedes-Benz triangle would've been like in 1995, but the photos from the second era of Hassink's project are more ominous. Unlike the kistch and bombast of the 1990s, these richly decorated, palatial offices seem designed to defend their inhabitants from impending economic doom. It's a fascinating to see a photographer eschewing the people in power for the oft-ignored spaces of power. Check out The Table of Power II and the original here.
Italian insurance company Assicurazioni Generali, Venice, Italy, from The Table of Power 2.
BMW, from The Table of Power (1993-1995).
International bank BNP Paribas, from The Table of Power 2.
A special edition of The Table of Power 2, published by Hatje Cantz.