Staff discovered what appeared to be an explosive device in a mailbox at the Westchester County, New York home of billionaire George Soros on Monday, the New York Times reported, with a police bomb squad later destroying the device.

According to the Times, law enforcement officials confirmed that the suspected bomb had not detonated on its own and police technicians had "proactively detonated" the device before it could cause physical harm. However, if the device was indeed a live explosive, it was a close call—an employee of Soros' residence opened the package before realizing its content:
Federal and state law enforcement officials responded to the scene in Katonah, N.Y., a hamlet in the upscale town of Bedford in northern Westchester, after the Bedford Police Department received a call about a suspicious package at about 3:45 p.m.

"An employee of the residence opened the package, revealing what appeared to be an explosive device," the police said in a statement. "The employee placed the package in a wooded area and called the Bedford police."
Soros was not home at the time, the paper added. According to CNN, local police have referred the incident to the FBI's Joint Terrorism Task Force for investigation.
G/O Media may get a commission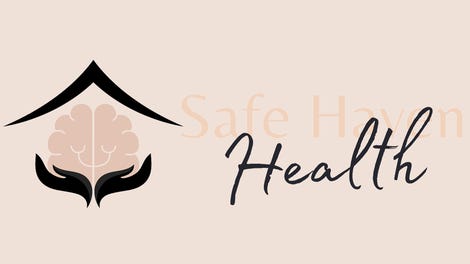 Addiction counseling
Safe Haven Health
Soros, a former hedge fund manager turned philanthropist who Forbes estimates to hold over $8 billion in wealth, is well known for donating millions to Democratic causes and sponsoring progressive institutions like the Open Society Foundations. He is also a Jewish survivor of the Holocaust in Hungary.
Soros' activism has made him one of the primary targets of right-wing types who believe he is one of the architects of a massive "globalist" conspiracy to remake the world—globalists being a sort of catch-all term (and often anti-Semitic dog whistle) for opponents to people like Donald Trump. Such conspiracy theories about Soros tend to be sprinkled into other noxious ones like Pizzagate offshoot QAnon, which have long since escaped containment in fringe internet hidey-holes and spread throughout the pro-Trump movement as well as the broader GOP. Other wild-faced false claims about Soros include that he single-handedly funds protest movements like Black Lives Matter and anti-fascists.
It's hard to understate the antipathy Soros inspires among U.S. conservatives, from supposedly genteel National Review types to congressional candidates to frothing QAnon supporters. Trump, for one, personally accused Soros on Twitter of funding protesters earlier this month:
However, media reports have not identified any suspect in this case, meaning it is way too early to attribute any specific motive to the incident. It's also not clear yet whether the package contained a functional explosive—for example, a recent ricin scare at the Pentagon ended up involving not the refined poison, but just castor beans.
This is a breaking news story and may be updated as more information becomes available.