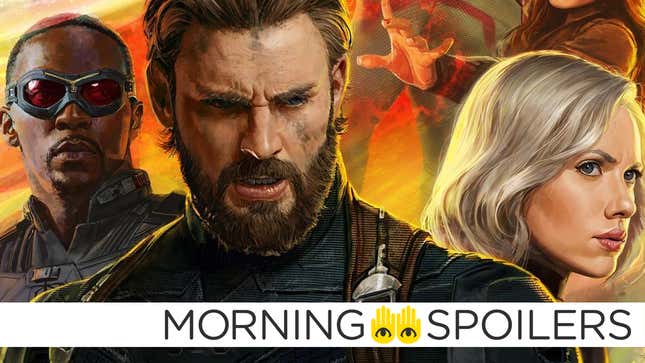 Captain Marvel gets a new script writer. Ben Affleck teases a more heroic Batman for Justice League. Arrow casts another new villain. Alex Kurtzman is already hinting at Star Trek: Discovery's second season. Plus, a new look at Gotham's latest love interest for Jim Gordon, and a tiny new Defenders clip. Behold, Spoilers!
Deadly Mississippi Tornado Kills More Than 2 Dozen | Extreme Earth

Avengers: Infinity War/Avengers 4
Jeremy Renner shared a photo from the set on Instagram, indicating Hawkeye might have gotten a shearing in between Infinity War and Avengers 4.
G/O Media may get a commission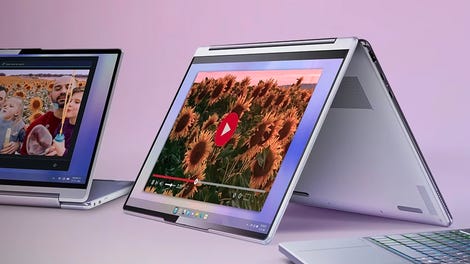 up to 70% off
Lenovo Spring Clearance
Meanwhile, Omega Underground has uncovered a casting call for the film's shoot in Japan. Based on the description, it sounds like the Russo's are looking for a stand-in for Scarlett Johannson, who was also recently spotted ahead of filming with a new, shorter hairdo. I'm glad the Avengers seemingly had time between duking it out with Thanos to go get some haircuts!
-Experienced Stand-In

-Woman Who Appears Caucasian (5'10-6'0)

-Very Short Hair or Bald

-Shooting overnight on August 16
---
Hellboy
Sasha Lane has joined the cast as Hellboy's love interest, Alice Monaghan. [Coming Soon]
---
The House With the Clock in Its Walls
Cate Blanchett is in talks to star in Eli Roth's adaptation of the John Bellairs novel about a doomsday clock embedded in the walls of an evil sorcerer's homestead. [Variety]
---
The Beast Is an Animal
Amazon is in development with Ridley Scott's production company, Scott Free, on a movie adaptation of Peternelle van Arsdale's sci-fi/fantasy novel, The Beast Is an Animal, according to Variety. The novel concerns a young girl who feels a connection to a monster and his army of spectral "soul eaters" that haunt her rustic village.
---
Captain Marvel
Marvel has hired Geneva Robertson-Dworet—the screenwriter behind the upcoming Tomb Raider reboot who also took a crack at Gotham City Sirens—to write a second draft of the film's script after original co-writer Meg LeFauve had to leave the project to co-direct the new Disney animated movie Gigantic. [Deadline]
---
Justice League
Speaking with Entertainment Weekly, Ben Affleck stated Justice League features a "more traditional Batman," unencumbered by his resentment for Superman's catastrophic battle with Zod:
[Batman] started out with all this rage directed at Superman, because of his coworkers who had died in the fight Superman had with Zod. He was holding on to a lot of anger, in a little bit of an irrational way. Whereas this is a much more traditional Batman. He's heroic. He does things in his own way, but he wants to save people, help people.


---
Runaways
Julian McMahon has joined the cast as Jonah, a mysterious character who is "a pivotal player in the main characters' rebellion against their parents," according to Variety.
---
Arrow
Deadline reports Kirk Acevedo has been cast as Ricardo "Richard Dragon" Diaz, a wrongfully convicted ex-con who's now trying to take over Star City's criminal underworld.
DC also has a featurette on the new season, featuring several interviews with various members of the cast.
---
Castle Rock
Scott Glenn has joined the cast as Alan Pangborn, retired sheriff in the town and a recurring character in several Stephen King stories. [THR]
---
The Exorcist
Christopher Cousins has joined the cast as Peter Morrow, an investigator with U.S. Fish and Wildlife, according to Deadline. The outlet also states that Cyrus Arnold will play a foster kid under the aegis of John Cho's character named "Truck."
---
Cloak & Dagger
That Hashtag Show claims the series s is looking to cast two new characters—a pastor named Francis Diaz, who is described thusly...
Pastor Diaz didn't always intend to become a man of the cloth. Struggling with many demons, Francis Diaz joined the military looking for guidance and stability. But he found himself in religion, becoming a chaplain and pursuing advanced degrees in theology and education to try to discover his own humanity. Still without answers but armed with a position at a prestigious prep school, Pastor Diaz is now helping sculpt young minds. As a school counselor and priest, Diaz is a rock to Travis and sees a lot more in the boy that he would be comfortable admitting. Oppressed by the collar, he leads more through words than example as he still struggles daily with the chaste life he has chosen. Try as he may, Francis still finds himself slipping. He can't escape his own deep shame. To pay penance, he forces himself to witness the life he could have had, seeing the love that got away. Pastor Diaz is constantly seeking redemption in spite of the fact that he's not sure he deserves it. But it is in his raw humanity that we see the hand of God.
...and a hardboiled detective named Bailey Callahan, who they allege is possibly based on Brigid "Mayhem" O'Reilly:
A self-possessed woman in her 3os, Detective Bailey Callahan comes off as cold or unfriendly upon first impression. Her New York sensibilities have hardened her from being too friendly or open, setting her apart from her Louisiana counter parts. Accustomed to working in a man's world, Callahan isn't looking to be "one of the guys." She isn't going to let a room full of men dictate how often she changes the color of her fingernails (almost daily). She won't meet expectations of women cops as ball busting bitches. The rest of the station need to find their way to her impression of the world, not the other way around. Callahan believes in justice and doesn't thing that anyone should be above it, including other cops. Especially other cops.


---
Star Trek: Discovery
Speaking with Digital Spy, producer Alex Kurtzman revealed the show's second season will tackle the fallout of season one's brewing war with the Klingons:
Each season needs to be about a different thing. I wouldn't necessarily want to bring the Klingon War into season two. However, the results of the war are going to allow for a lot of new storytelling that will be the result of everything that happens and the people that are left behind; the casualties, the things that have grown in Starfleet as a result of the war. That's what we'll inherit in the second season.


---
The Flash
In an interview with CBR, Tom Cavanaugh stated, to no one's surprise at this point, that more alternate universe iterations of Harrison Wells are in the cards for season four:
And so this year, we've had a different villain and so I think there's going to be areas that we could use a different Wells. We're going to start with Harry and then find a way, I think, to try and get a different version of Wells in there, be it some version of Harry or whatnot as the season's gaps present themselves.
---
The Defenders
A quick clip of Trish and Karen has been posted to the Jessica Jones Twitter.
---
Gotham
Finally, Entertainment Weekly has our first look at Crystal Reed as Sophia Falcone, being pitched as Gordon's new love interest in the next season.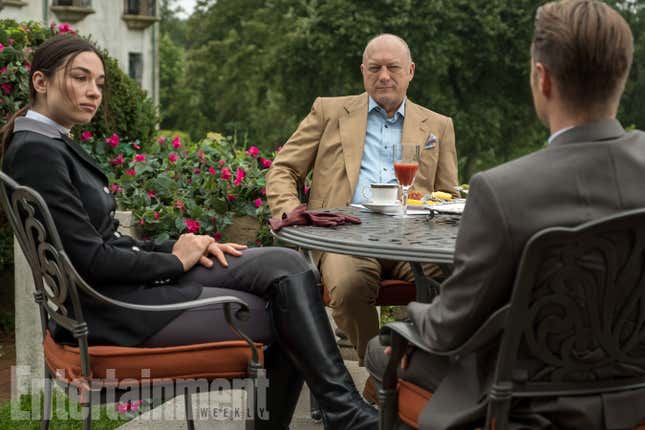 ---
Banner art by Jim Cooke.