Next time you whinge about your slow-ass internet, spare a thought for a bunch of British farmers who have had to build, test and install their own fiber network this year—from scratch.
A small community in Arkholme—a tiny village in the UK—realized that they were always going to be overlooked when it came to fast broadband. So they decided to take matters into their own hands and build their own network. That meant spinning their own fiber, digging channels across field, and laying cables, all in the name of internet. The BBC explains:
They have exploited all sorts of local expertise - from the Lancaster University professor who is an expert in computer networks to the farmer's wife who has just retired from a career in IT support. The cooperation of local landowners has been vital - free access to fields has made it much cheaper to roll out the network. BT and other companies which have to dig up the country roads to lay fibre networks reckon it can cost as much as £10,000 to hook up one rural home - the people at B4RN reckon they can bring that down to around £1,000.
The result? Download speeds that are consistently over 900Mbps, which eclipses the speeds throughout the rest of the country, including London. And Google makes a big fuss about its Kansas City effort! Pff!
G/O Media may get a commission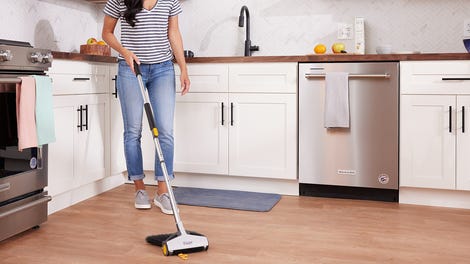 BOGO 50% Off
Flippr - BOGO 50% Off
Sadly, though, the community has run out of money for the install, and is now seeking investment so it can complete the project and roll out the super fast connection to everyone in the village. Let's hope it achieves it—because it's an amazing example of what a community can get done when it pulls together. [BBC]
Image by zentilia/Shutterstock