Bryan Fuller is a bit busy these days, what with the triumphant American Gods blowing our minds on a weekly basis. But the master showrunner can't quite leave one of his beloved past creations behind: Hannibal. In fact, he's already got some ideas just in case season four ever happens.

Granted, most of the main characters were somewhat compromised at the (presumed) finale of season three. Hannibal Lecter (Mads Mikkelsen) and Will Graham (Hugh Dancy) had finally, uh, "consummated" their relationship by engaging in a bloody battle then plunging together off a cliff, while Hannibal's therapist-turned-fake-wife Bedelia (Gillian Anderson) sat waiting to serve him a sumptuous feast with her own leg as the main course. And, of course, everything was gorgeously photographed and shot through with insanely over-the-top (and lovin' it) symbolism.
Speaking on a recent episode of horror-tinged podcast Post Mortem With Mick Garris, Fuller reinforced his enthusiasm for a potential season four:
"I have conversations with [producer] Martha De Laurentiis. I have conversations with Mads [Mikkelsen] and Hugh [Dancy]; we're all excited about the prospect of returning to the story. There're some hurdles to get through. The rights revert back to Martha in September, I believe, and then it's a matter of: do we do it with [previous production company] Gaumont? Which would be the only way to do it if we wanted to use those characters."
Those pesky rights issues are a big reason why Hannibal never included any of The Silence of the Lambs characters or storyline (originally from Thomas Harris' novel, and made world-famous thanks to the Oscar-winning movie), but freely cherry-picked from other Harris novels Red Dragon and Hannibal. But, from what Fuller said on the podcast, he's also got plenty of his own ideas for continuing the show:
"There's a whole storyline that I want to do with Katharine Isabelle's character, Margot Verger, who now is the mother of the Verger heir and in control of the Verger meatpacking industry." Fuller says he wants Verger to be like a Joan Crawford at Pepsi, take-no-crap type of spokesperson. I wanted her to humanize all the Verger meatpacking plants and turn them over to PETA-approved [authority]. That would definitely be marbled through the season, Margot Verger taking down the meat industry as a hot, powerful lesbian."
G/O Media may get a commission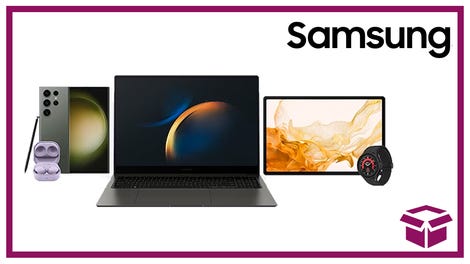 24 hour deals
Discover Samsung - Daily Deal
That Joan Crawford reference, of course, brings to mind one of the most famous scenes in Mommie Dearest, in which the movie star—who was married to the chairman of Pepsi when he died—turns up at a company board meeting to deliver the immortal line: "Don't fuck with me, fellas. This ain't my first time at the rodeo!" As if that wouldn't be awesome enough, the meatpacking theme would dovetail nicely with Dr. Lecter's particular eating habits. Plus, we could finally see what happens to Bedelia after the guest of honor is a no-show at her gruesome dinner party. Come on, TV gods—can we make this happen?
[Nerdist]