"Day Zero" sounds like something out of a dystopian science fiction novel, but it's a reality that Cape Town, South Africa, could face in a few short months. A historic stretch of drought years has turned the city's reservoirs into deserts.

As a result, water managers in the second largest city in South Africa predict that taps will run dry on April 16, 2018. The forecast is updated based on the previous week's water use and rainfall and displayed on one of the most ominous pages on the internet these days.
On Thursday, the city issued stringent water restrictions of 50 liters (13 gallons) per day for each of the city's 3.7 million residents. That's even more dramatic than the 87 liters (23 gallons) per day restrictions that were in place and being followed by 55 percent of Capetonians.

It merely to buys time, though. If Day Zero hits, Cape Town's government has a plan to set up 200 water distribution stations that will allocate 25 liters of water per person per day. In comparison, the average American uses up to 333 liters of water per day (admittedly Americans are some of the most gluttonous water users on the planet, but you get the drift).
With such tight restrictions on access to something people literally need to not die, politicians are worried about unrest.
G/O Media may get a commission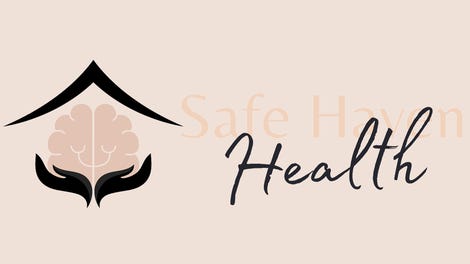 Addiction counseling
Safe Haven Health
"As things stand, the challenge exceeds anything a major city has had to face anywhere in the world since the Second World War or 9/11," Helen Zille, the Premier of the Western Cape, wrote in an op-ed late last month. "I personally doubt whether it is possible for a city the size of Cape Town to distribute sufficient water to its residents, using its own resources, once the underground waterpipe network has been shut down."
The city got to this point because rains have failed the past three years. Last year was Cape Town's driest year on record, taking the record from 2016. Oh, and 2015 was the fourth-driest year ever recorded at the city's main weather station at the airport.

All that caused the city's reservoirs to plummet. Total capacity stands at 26.3 percent as of Friday. The hardest hit reservoir is also the city's largest. Theewaterskloof Dam, which supplies about half the city's water, stands at 13 percent full.
NASA Earth Observatory graphed the six reservoirs in the city and notes that the fullest ones only store a small portion of the city's water reserves. The Upper Steensbras, in particular, might stand out as a bright spot, but it accounts for just four percent of the city's water and has been kept full to generate hydroelectricity.

While Cape Town has made impressive strides in terms of improving its water system to reduce waste, none of that matters if there's no rains to replenish reservoirs. According to The New York Times, the city also had a blind spot to developing new groundwater resources that could help it get through lean years.

Whether this series of dry years is climate change-related is an open question. But its does provide a preview of Cape Town's likely future. Most climate models show that the region is expected to get drier.
"The chance of dry years increases as we go towards the end of the century," Piotr Wolski, a hydrologist at the University of Cape Town, wrote back in November. "And the chance of wet years decreases as we go towards the end of the century. That's our New Normal, at least on the rainfall side."
The drier climate Cape Town faces means that today's effort to stave of Day Zero is a trial run for how to deal with the future. Just as important is how society reacts should Day Zero come to pass. In a more recent post, Wolski puts it pretty succinctly:
"How distastrous [sic] is the Time After Day Zero going to be, depends entirely on how we behave. What will the crisis bring up? The best of us? Or the worst of us? It is entirely ours to decide."