Last year's flu season was one of the worst ones we've seen in decades, with nearly 80,000 flu-related deaths and the highest hospitalization rate for the virus in modern history. But new estimations from the Centers for Disease Control and Prevention (CDC) are giving us an even clearer idea of just how bad last year's flu season really was.

A report from the CDC published this week estimated that flu vaccination coverage among adults during the 2017–18 flu season stood at 37.1 percent, down 6.2 percentage points from the previous season and making for the lowest rate of vaccination coverage since the 2010-2011 season. It estimates that 48.8 million people came down with the flu, with 959,000 hospitalizations and 79,000 deaths.
What's more, the CDC said that last season was particularly "atypical" in that it was severe for people of all ages.
The burden of influenza and the rates of influenza-associated hospitalization are generally higher for the very young and the very old, and while this was also true during the 2017–2018 season, rates of hospitalization in all age groups were the highest seasonal rates seen since hospital-based surveillance was expanded in 2005 to include all ages.
The 2017-2018 flu season was record-breaking on several fronts. In addition to the extraordinarily high numbers of hospitalizations, last year's flu season resulted in 180 pediatric deaths, the highest ever recorded number since the CDC adopted its current surveillance method.
While the data builds on a previous report from September, the estimations released Thursday provide new insight into the scale of last year's flu season, particularly as it relates to the number of those sickened as well as hospitalization figures.

G/O Media may get a commission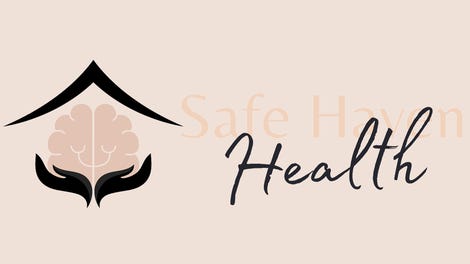 Addiction counseling
Safe Haven Health
"Last year was just a horrible season," Daniel Jernigan, head of the CDC's influenza division, said during a media call last month. "It was just a tremendous amount of disease."
The CDC said its estimated the 48.8 million of people sickened breaks down to 11.5 million cases of influenza in children, 30 million cases of influenza in working-age adults (ages 18-64), and more than 7.3 million cases in adults 65 years of age or older.

The CDC does note that its findings do not align with the preliminary data estimates from other sources, which it says did not show decreases in flu vaccinations. It also noted that the limitations of its survey included "reliance on self-report of vaccination status and decreasing response rates." Despite possible data limitations, however, the CDC said that flu vaccination coverage among adults remains low.
"As the 2018–19 season is underway, it is important that providers prioritize flu vaccination for their patients," the CDC said. "This includes client reminders when flu vaccine supplies become available, assessing the vaccination status at every visit, making an effective recommendation for vaccination, and offering the vaccine."
What this should remind us is that hand-washing and steering clear of any sneezing and coughing can only go so far. While we can't be 100 percent certain of why last year's flu season was so bad, it's worth reiterating that getting a vaccine is a pretty surefire way to avoid the flu.

[CDC via Washington Post]