Charter Communications has agreed to buy Time Warner Cable for a cool $55 billion, and while the merger won't be as massive as the Comcast-TWC deal that was recently shot down, the further consolidation of cable giants isn't good news for consumers.
Following competition from the French telecoms firm Altice last week, Charter—currently the fourth-biggest cable company in the U.S.—has pushed forward to take over where Comcast failed. The purchase will see it take over Time Warner Cable, the country's second-biggest cable company, paying in a mixture of cash and stocks. Charter will also merge Bright House Networks, a smaller cable company that Charter was already buying, into the mix.
According to Bloomberg, the deal will see Charter quadruple its number of cable subscribers, adding 12 million contracts from across the U.S. That's not quite as bad as the Comcast takeover, which threatened to put 50 percent of domestic U.S. internet provision under the control of one provider—but it will do little to improve a national data network that's already shitty and slow.
And while we might hope that the Federal Communications Commission will get involved to block the deal, that may not be the case. Bloomberg notes that, according to its sources, the FCC's chairman Tom Wheeler has called CEOs at both Time Warner and Charter "to dispel notions that industry mergers won't be approved by regulators," telling them that "any transaction would be judged on merit, and there was no flat ban on cable combinations." We'll have to hold tight and see if the deal does go ahead as Charter would like it to. [Bloomberg]
G/O Media may get a commission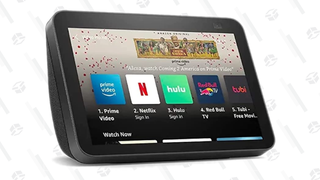 Images by Michael Dougherty under Creative Commons license and Getty