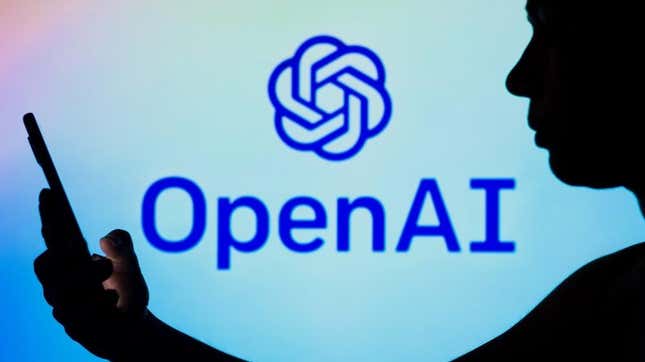 ChatGPT introduced a new privacy feature on Tuesday to protect users' information. The new feature will allow users to turn off their chat history and disable its ability to use their data to train and improve the AI models.
Generating Video Via Text? | Future Tech
To make the settings change so your chat history is no longer being stored, log into your ChatGPT account and click on the three dots next to your email address near the bottom-left corner of the screen. You then click Settings, another window will pop up where you can toggle off the Chat History & Training setting. You can reverse that decision by pressing the Enable chat history button.
It's also worth noting that you can click on the new Export data option to download a file that shows you conversations and other information ChatGPT has collected on you.
ChatGPT said in its press release, "When chat history is disabled, we will retain new conversations for 30 days and review them only when needed to monitor for abuse, before permanently deleting."
This new feature follows a temporary ban in Italy last month for possible privacy violations. OpenAI, the company behind ChatGPT, was told it could resume service in the country if it improves its privacy tools and allow users to disable ChatGPT from processing their data.
Mira Murati, OpenAI's chief technology officer, told Reuters the decision to implement the privacy feature was not born from Italy's ban, telling the outlet ChatGPT is compliant with Europe's privacy law and is working to reassure EU regulators. Instead, the privacy feature is rolling out after a months-long effort to give users control over what information OpenAI can access.

"We want to move more in this direction where people who are using our products can decide how their data is being used — if it's being used for training or not," Murati said in a separate statement to Bloomberg.
Alongside the privacy feature, a new Business subscription service is in the works for professionals and businesses to better control their data. Through that new subscription service, ChatGPT won't be able to train its models based on user data by default. ChatGPT Business will become available in the coming months.
Want to know more about AI, chatbots, and the future of machine learning? Check out our full coverage of artificial intelligence, or browse our guides to The Best Free AI Art Generators, The Best ChatGPT Alternatives, and Everything We Know About OpenAI's ChatGPT.