Until last month, this group of 9,000 Emperor penguins had never seen a human being before. And no human knew about their existence either — until a satellite picked up images of their poop from space. That's right. These penguins are so populous that their waste is visible from orbit. Though they were discovered in 2009, humans were not able to visit them in person until December 2012. Here are a few pictures from Belgium's Princess Elisabeth Antarctica polar research station, whose researchers brought these penguins together with Homo sapiens for the first time.
Above, you can see some of the gray, downy juvenile penguins. Below, the group from a distance. The horizon is all penguin! Click to enlarge.
According to a post from the research station:
The remote colony of one-metre-tall emperor penguins was first discovered in satellite imagery by scientists from the British Antarctic Survey, and published in a 2009 paper "Penguins from space: faecal stains reveal the location of emperor penguin colonies". However, the colony's existence was unconfirmed until the visit from the Princess Elisabeth Antarctica team, who had been supporting the work of glaciologists carrying out scientific research on the Derwael Ice Rise, some 50km from the colony, and 250km from the zero emission base.
G/O Media may get a commission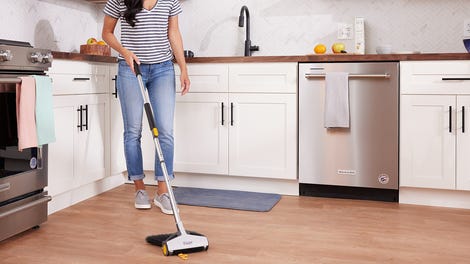 BOGO 50% Off
Flippr - BOGO 50% Off
It's a reminder, once again, that Antarctica holds many mysteries we've yet to uncover. Also, it was once a thriving, tropical continent that teemed with life. These penguins are some of the only surviving native species of Antarctica.
See more insanely cute penguins and the people who met them at Antarctica Station.