The Environmental Protection Agency cares more about its image than public health—and Republicans and Democrats ain't having it. Emails released last week show the agency, along with the White House, intervened to block the release of a health study earlier this year that would have led to a "public relations nightmare," as one unidentified White House staffer put it.
The study concerned per- and polyfluoroalkyl substances, or PFAS, which can be found on pots, pans, popcorn, and even in paper, and which some previous studies have linked to increased cholesterol levels, increased cancer risk, and developmental impacts for infants and children. That's according to the Agency for Toxic Substances and Disease Registry (ATSDR), the branch of the Department of Health and Human Services that led the new research, which aimed to help establish new Maximum Contaminant Levels within the Safe Drinking Water Act for these chemicals.
After analyzing PFOS and PFOA, types of PFAS, the not-yet-released draft assessment suggested drinking water limits as low as 12 parts per trillion—five times less than what the EPA established as public health advisory guidelines in 2016. These new conclusions would likely force the government to take more dramatic action on any contaminated sites.
Naturally, members of Congress—on both the left and the right—are pissed that the findings, whose existence was first reported by Politico last week, haven't been released for months. That, or they want to ensure their re-election come November.
Either way, 13 Congress members—led by Pennsylvania representatives Brendan F. Boyle, a Democrat, and Brian K. Fitzpatrick, a Republican—sent a bipartisan letter Friday to EPA Administrator Scott Pruitt demanding the immediate release of this study. Speaking of the Trump administration's attempt to withhold the research out of concern of how the media and public would respond, the signatories of this letter wrote, "If true, this constitutes a clear violation of the public trust."
G/O Media may get a commission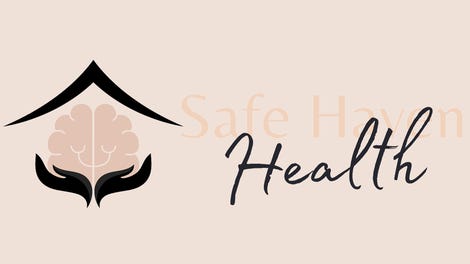 Addiction counseling
Safe Haven Health
The letter went on:
Too many communities across the nation are plagued by ongoing, serious questions regarding the threat the contamination may pose to their health and that of their loved ones. Some also doubt the commitment of the federal government to address this issue in a manner that prioritizes and adequately addresses their health concerns.
The study is still in progress, ATSDR told E&E News. The EPA hasn't commented beyond an initial response to Politico, saying the agency was trying to "ensure that the federal government is responding in a uniform way to our local, state, and Congressional constituents and partners."

PFAs pose a particular risk to military families and their neighbors. Military bases are littered with PFA-contaminated sites, according to the Union of Concerned Scientists, which obtained these eye-opening emails.
So, yeah: People are pissed. This letter is just the latest. A separate group of senators sent their own letter last week.