A project looking to translate award-winning sci-fi from Chinese writers spearheads this week's look at crowdfunding, but that's not all - there's a short movie about Bears learning to use fire, a card game about the Periodic table and a lot more.
Header gif from Reassembly
This MFA Thesis short film is an adaptation of the Hugo Award-winning short story by Terry Bisson:
Bobby, a middle-aged man on a lonely farm who spends his time fixing tires and looking after his elderly mother, is suddenly tasked with also taking care of his eager young nephew for the weekend—all the while bears are suddenly making campfires down the road.
G/O Media may get a commission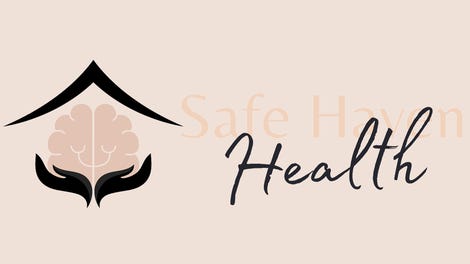 Addiction counseling
Safe Haven Health
Who doesn't want to see Bears wielding fire? No one, that's who.
A $10 pledge gets you early access to a digital copy of the film, whilst a lofty $500 could get you a bunch of digital rewards, as well as a Bear carved out of wood by the director, using a chainsaw. That seems... extreme.
From one Hugo Award related to another - Sci-Fi magazine Clarkesworld is looking to get a monthly rotation of Sci-Fi literature from Chinese authors translated to go in every magazine:
I've recently signed an agreement with Weixiang (Storycom International Culture Communication Co., Ltd.) to add a translated Chinese science fiction story to each issue of Clarkesworld. Each month, Storycom's team of experts will send us a list of stories they think would work well for us—much like we use our slush pile to choose our current fiction offerings. I'll select one from that pile and then work with the author and translator to get the story ready for publication. Every story will appear in all editions ofClarkesworld—our free online edition, podcast (audio fiction), ebook and digital subscriptions, print issues, and annual anthologies—and provide these authors with significant English language exposure. (They'll be paid too.)
$5 will get you a digital copy of Clarkesworld's bumper 100th issue, the first to include one of the translated tales - or if you'd just like to read more Sci-Fi in general, Clarkesworld are offering a six month subscription to the magazine for a $25 pledge.
A new Documentary is taking a five year look at the students of Singularity University, an organisation that tasks its students to prepare humanity for the rapidly evolving technological future:
The University tells the story of the students, the faculty, and how Singularity University teaches students to confront the crucial issues affecting the future of our species— and create startups to address these topics.

We follow the students as they are given a fearsome challenge: create companies that will impact a billion people within ten years. It's a brilliant challenge, pushing the students to create something bolder than just the next social networking app.

The film features Stephen Hawking, Buzz Aldrin, Shimon Peres, Ashton Kutcher, Will.i.Am, Michio Kaku, and others.
$19 gets you digital access to the documentary, whilst $25 nets you a physical DVD including bonus footage.
This kids-friendly card game promotes and encourages learning about Chemistry and the elements found in the Periodic Table:
The world needs more scientists, so kids need to become familiar, and comfortable with basic science early. Super heroes and fantasy-play is great, but discovering the real superpowers of the universe, like the fantastic Elements, Krypton and Nitrogen is even greater!
$25 gets you a copy of the game and the instructions, but 10 dollars more also nets you the rules for 10 additional games to play with the cards.
Finally we have this slick, minimalist space game about designing a ship and going out to explore the galaxy:
Arthur has been working on Reassembly for over two years, but one person can only do so much. This Kickstarter will let the Indie Voyage team help Arthur bring Reassembly to release in a polished state by February of 2015.

It also lets all of you become involved in the project before release and give us your feedback. We have been running a closed alpha for six months and those testers' feedback has been invaluable, but we would like to get a broader group of our community involved now that we are approaching beta and release.

The money raised on Kickstarter will allow Arthur to continue developing Reassembly, while paying for other areas of development such as QA and promotion at gaming events like PAX and IndieCade.
$12 gets you a copy of the game for PC either as a Steam key or a DRM-free download alternative, whilst $30 gets you into the game's beta as well as a copy of the soundtrack.
---
You're reading Toybox, io9's new blog for all things pop culture. From merchandise to awesome fan creations, TV recaps and critical commentary on the hot topics of the day, you can find it all here!