The folks at CoinDesk were simply too good at their jobs. The crypto news site was the first to poke holes in Sam Bankman-Fried's crypto sandcastle that was FTX, but now the company who owns the crypto news site is reportedly exploring a sale partially due to fallout from Bankman-Fried's failed and allegedly fraudulent enterprise.
The Wall Street Journal first reported late Wednesday that CoinDesk and its parent company Digital Currency Group are considering putting the company up for sale. Specifically, the report notes that CoinDesk has retained the investment banking firm Lazard to help it explore a partial or full sale of its company.
Gizmodo reached out to CoinDesk for comment but attorneys representing the company did not immediately respond. CoinDesk CEO Kevin Worth confirmed to the Journal that his site has received multiple "indications" of interest. DCG also did not immediately respond to a request for comment.
WSJ wrote based on unnamed sources familiar with internal discussions that DCG has received unsolicited offers for the entire company for more than $200 million just in the last few months. This is even though DCG bought CoinDesk for $500,000 back in 2016, according to those same unnamed sources. CoinDesk made about $50 million in revenue last year.
But reporting from the folks at CoinDesk has been integral to revealing the full scale of alleged fraud occurring at one of the world biggest crypto enterprises. Back in November, CoinDesk's own Ian Allison first reported based on internal documents that Alameda Research, which was Bankman-Fried's hedge fund, relied heavily on the FTX exchange's native FTT token. This was the first domino to fall in what would become an entirely new crypto calamity showing the FTX founder had been taking user's funds out of his exchange and was funneling them into Alameda. Bankman-Fried is now awaiting a federal trial over eight charges of fraud and conspiracy.
G/O Media may get a commission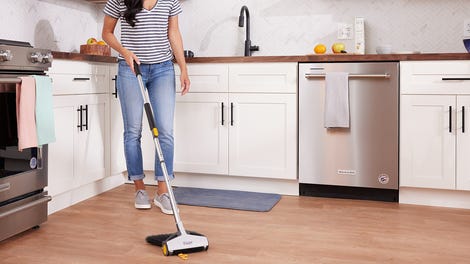 BOGO 50% Off
Flippr - BOGO 50% Off
These events have created another crisis for the crypto industry at large, including at DCG. It has also impacted sites that cover tech and crypto. CoinDesk leadership told The New York Times that their reporters are covering DCG like any other crypto entity. Other sites like the fledgling news outlet Semafor have talked up selling investments Bankman-Fried and FTX made with the company.
DCG was once a $10 billion crypto-minded enterprise headlined by major crypto investor Barry Silbert. The company owns several notable crypto-related companies other than CoinDesk, including Grayscale Investments, an investment management company and manager of the Grayscale Bitcoin Trust, as well as the bitcoin mining company Foundry Digital. The trust's value has plummeted 51% in the past year, and its assets have gone from over $40 billion in 2021 to around 13.1 billion, according to Grayscale's own metrics.
The group also owns the crypto lender Genesis, which had to shut down redemptions and loans citing FTX's collapse. The lender admitted back in November that it had $175 million in locked funds on FTX.
Genesis was recently cited by the Securities and Exchange Commission for allegedly selling unregistered securities through its Genesis Earn Lending Program. Since the start of 2023, the lender cut 30% of its staff in the second round of layoffs in less than a year. The company is also reportedly considering bankruptcy.
So yeah, things have not gone swimmingly for DCG's properties, but CoinDesk is a big reason for why that is. It's a shame that the people responsible for showing just how rocky the entire crypto industry was—and continues to be—now also have their jobs at risk.