I've been shuffling along on Fitmodo for several weeks now, trying to get my chunky butt in shape. Yet just as I'm starting to finally drop some body fat, here come the holidays. Parties and ham and pie! Oh no!
Deadly Mississippi Tornado Kills More Than 2 Dozen | Extreme Earth
Thankfully, there are loads of little helpers to And while no gadget or app will save you from stacking on pounds anymore than they can save you from turning a short stack of pancakes into a tall one, they can at least help make you aware of what kind of crap you're putting into your body.
In other words, what you need before you roll too deep into the holiday haze, are some behavioral trackers. Sometimes the most effective way to limit your bad behavior is to simply keep up with it. Here are a few apps that will let you do just that. And because between airfare and present you're probably already spending a bundle, most of these are free, and none are expensive.
G/O Media may get a commission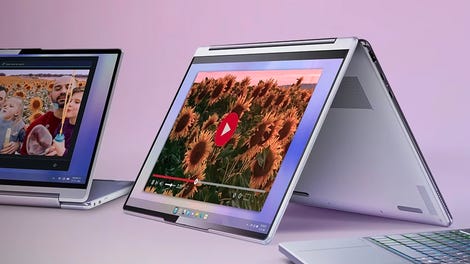 up to 70% off
Lenovo Spring Clearance
Monitor The Booze
Look, you may think you're just tying one on, and hurting nothing but your liver and future employment prospects, but there's another reason to limit the libations over the holidays: most alcohol is loaded up with carbs and calories. Use that fancy phone in your pocket to watch how much you consume. On Android, I like AlcoDroid while on iOS, DrinkFit is really cool as it will not only show you how many drinks you've taken, but also the calorie and carbohydrate information for all your drinks. (Well, most of your drinks, at least.)
Focus On Your Food
Odds are, however, most of your calories will come from meals, not booze—if that's not true, you've got bigger problems than watching your weight. One of the things I really liked about the Jawbone UP (if it worked) was that it didn't get bogged down in making you count calories with every meal. It just asked you to take a picture of your food. It keeps you conscious of your eating habits, and that mere awareness is often enough. But what if you could do both? You can, with MealSnap. MealSnap estimates the calories and nutritional values in your food, and all you have to do is take a picture. It's not perfect, far from it in fact sometimes the results are hilarious, but it's good enough and no matter whether you use the calorie data or not, it's at least getting you to track, which is half the battle. While I'm not aware of a counterpart on Android, FatSecret's Calorie Counter will take a little more effort, but you'll at least have more accurate results.
See Your Sleep
You probably don't consider the effect of sleep on your overall fitness and weight, but it's a huge factor. Simply put, if you don't get enough sleep your body mass index is likely to be higher. Too few winks can equal too many pounds. And the holidays make it really easy to compromise on sleep, especially if you're travelling, or drinking more than you should be. The Sleep Cycle Alarm Clock is a nearly magical app for iOS. You put your phone in the bed with you, and it does the rest, even waking you up when you're most rested. Similarly, SleepBot for Android will help you know what your sleep patterns are like, and make sure you're getting enough rest during these dark days.
Exercise, Exercise, Exercise
Finally, you need to exercise over the holidays, even if it's just a little bit. I've set up new (easy) challenges on DailyMile and Earndit to keep you going through the New Year. It's just for fun—no prizes, but hopefully checking in on it each day will help keep you motivated.
Oh. And if you've been following Fitmodo the past several weeks, you've seen me base training for some time now. I'm feeling ready to ramp up. So I just signed up for a 50K. It's ambitious. And I'm not asking you to sign up for anything like that. But maybe you'd like to pick out an event to train for in the New Year? Let's do this.
---

You can keep up with Mat Honan, the author of this post, on Twitter, Facebook, or Google+.


Fitmodo runs Wednesdays, covering the world of personal fitness technology. You can play along on our Fitocracy group or the Fitmodo Forum. Each week, in an effort to encourage readers to do the same, I'll post my fitness stats here on Fitmodo.
Vital Stats Week Seven

Weight: 172.7 lb
BMI: 25.6
Fat Mass: 19.7 percent
RHR: 64