Dropbox is set to receive a slew of new features, the popular cloud storage service announced at a press conference in San Francisco today. Here's what's in store for users.
Some 275 million people now use Dropbox, with more than a third of that total having joined within the last year alone. While the service is popular with both individuals and companies, collaborating on shared files can be tricky. If two people work on one file at the same time, their revisions will cause conflicts. But the company's new Project Harmony aims to fix that.
Project Harmony serves to sync revisions to a shared file within the editing program itself. So if two people are working together on a Power Point presentation, any changes to a slide made by one person are automatically updated—in real time—for all users. The system is currently rolling out for the MS Office files only but will reportedly be adding more program integration in the coming months.
Dropbox's mobile email storage and sync system, Mailbox, which has been on iOS for about a year has just been made available for Android. What's more, it will soon be arriving on the desktop as a lightweight and flexible email client. The system will allow users to easily sort and sift through their inboxes, archiving and promoting the emails you want while muting and filtering the ones you don't.
G/O Media may get a commission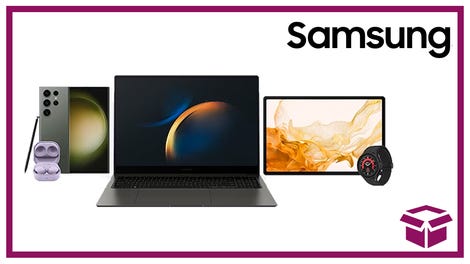 24 hour deals
Discover Samsung - Daily Deal
Archiving and sharing photos is getting easier as well. A new function within Dropbox will now allow users to harvest old photos from the myriad of old storage devices, external hard drives, and SD cards, then display them in a single unified timeline. Dubbed Project Carousel, this new feature is like your phone's photo gallery but much smarter.
It organizes every image in your dropbox account into a single, searchable archive of memories, easily accessible from your mobile device without taking up valuable local storage space. What's more, this unified gallery automatically backs up to Dropbox's servers and made available on all of your devices. Plus, Carousel makes sharing this photo repository much easier. Designed to feel like SMS, users will be able to select a photo (or a hundred) and immediately share them with friends and family in lossless resolution. Plus, your friends will be able to share their photos of the same events back to you, automatically integrating them into your personal Carousel. It's available for both Android and iOS today.
With this new suite of integrated apps and functions, Dropbox is quickly becoming an indispensable archival tool for our modern digital lives.