Noted tunnel enthusiast Elon Musk is digging again, this time for hazily defined purposes at an abandoned parking lot near the Bureau of Alcohol, Tobacco, Firearms, and Explosives headquarters building in northeastern Washington, DC, the Washington Post reports.

Per the Post report, Musk's Boring Company has been granted "an early, and vague, building permit" to begin some extremely preliminary work on a section of an underground Hyperloop tunnel that could one day, in theory, stretch from DC to Baltimore, Philadelphia, and New York. It's not really super clear how much work Musk has a permit to begin, but a Boring Company spokesperson said the New York Avenue location could serve as a "station" in the intercity transportation network. According to the paper, city officials don't appear to be committed to the project long-term yet, though the DC Department of Transportation is examining what kinds of further permissions the Boring Company would need to send its massive tunnel-digging drills under city roads and publicly owned land.
However, Musk has support from White House aide Jared Kushner and Maryland Gov. Larry Hogan, the Post added.
The Hyperloop concept involves a vast network of interlocking tunnels zipping with electrically-powered superfast sleds ferrying cars and people movers from station to station. Musk is pretty into the idea and claims he's been racking up governmental support for it since July 2017, and the company plans to simplify the labyrinthine process of securing the necessary permits to dig tunnels everywhere by piggybacking on existing right-of-way permits for rail developers. The Boring Company has previously broken ground at a test site in Los Angeles with its monstrous Godot drill, though any system that could be used for public transportation is years and billions of dollars away.
G/O Media may get a commission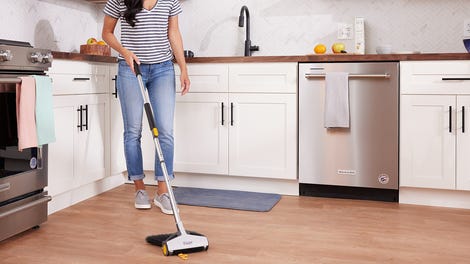 BOGO 50% Off
Flippr - BOGO 50% Off
As the Post noted, not everyone is happy with Musk's vision of the future, which involves simply schlepping personal vehicles around rather than improving mass transit systems (a form of transportation he's up front about disliking). The Boring Company also has yet to demonstrate it can actually build the massive transportation system for much cheaper and at a more efficient pace than traditional transportation agencies like New York's MTA.
"We need to fix the Metro," Virginia-based Uber driver Mohamed Hussein told the Post. "Traffic is just bad."