Pea and Milkweed Aphids, which are surprisingly cute.

These two labs study a number of insects, their relationships with plants and microbes, both beneficial and detrimental. One of the areas of research is into aphids. This temperature-controlled room keeps the aphids under summer like conditions so they stay in an asexual life stage.


The pea aphid comes in both pink...

G/O Media may get a commission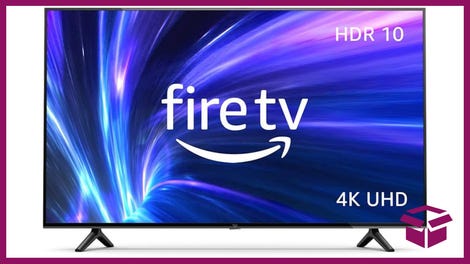 42% Off
Amazon Fire TV 50" 4K Smart TV

green and intermediate clones, though they are the same species. The coloring tends to breed true, which are part one color, part the other. These photos are all of adults and nymphs, the mothers with their babies.

WWhen a backlight is shone at these aphids, you can see small black dots on the rear of the mother. These are the eyes of her unborn young. All asexual female adults have these, in the sexual form you can see the eggs through the abdomen.


The milkweed aphid — as one would expect — feeds on the toxic milkweed.


They sequester cardenolides, which is what causes them to be toxic.


Which is the same method that monarch butterflies use.


This is the "Red Hand Of Death"...


An aphid pathogen which the lab has isolated from their stock. Its species name is unknown/un-identified, and when it kills, the corpses turn red, hence the name.


A Christmas tree in the lab office space, decorated with pictures of the victims of the Red Hand.