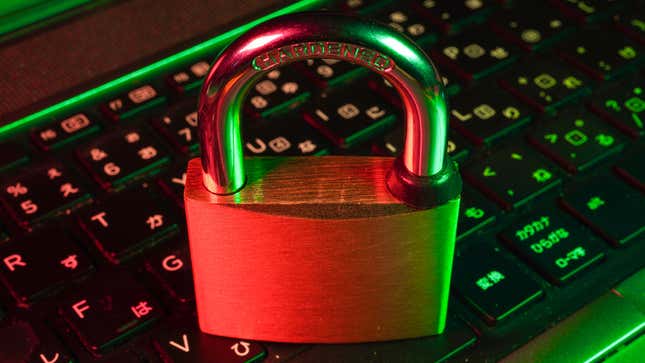 Your digital files, from photos of your family to your financial records, are likely to be very important to you. So it's essential that they're well secured... and well secured means going above and beyond just putting a password on your laptop or a passcode on your phone. There are plenty of other security precautions you can put in place, and they're not difficult to set up.
Why Banning TikTok Won't Protect Our Privacy
We'd recommend getting at least some of these measures in place to keep your highest priority files safe and secure: it's only going to take you a few minutes to get them configured, and you might one day be glad that you did. They'll help to ensure that only you can access your most sensitive data.
Hide photos and videos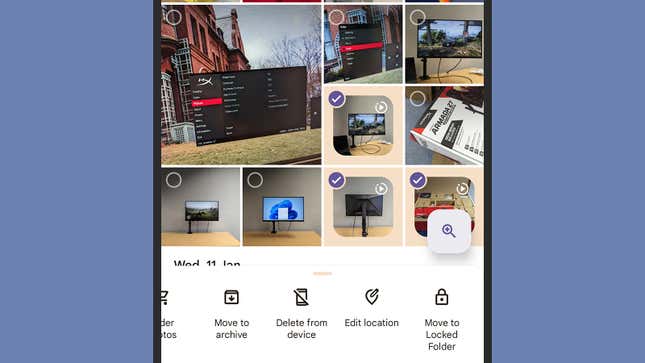 G/O Media may get a commission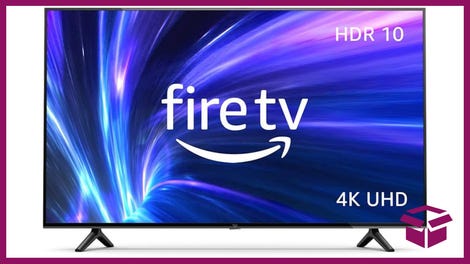 42% Off
Amazon Fire TV 50" 4K Smart TV
Both Android and iOS—or to be more specific, both Google Photos and Apple Photos—now let you hide photos and videos that you really don't want anyone else taking a peek at. Should someone else gain access to your handset, whether they're a friend you know or a stranger you don't, you can make sure one corner of your media gallery remains hidden from view.
In Google Photos on Android, press and hold on a photo or video to select it, then select any additional files that you want to move. Tap on Move to Locked Folder in the menu below, and (if this is the first time you've used the locked folder) you'll be asked to unlock your phone again before the files are transferred. The same method you use to unlock your handset can be used to get into your locked folder via Utilities under the Library tab.
Over on iOS, in the Library tab of Apple Photos, tap Select and then pick the photos and videos you want to hide. Then, tap the three dots in the lower right corner and choose Hide and confirm the action. You can find your hidden files by choosing Albums and Hidden—you'll need to use the same unlock method as you use to get into your phone (like Face ID or Touch ID) to open the hidden folder.
Password protect documents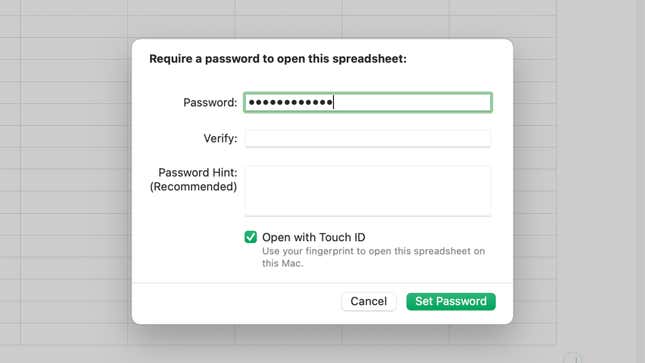 Password protection means that even if someone should come across a file, they can't actually open it—it's a useful extra layer of security to go alongside whatever methods you're using to restrict access to your phone, computer, and cloud accounts. It's particularly worth doing if you often find yourseld moving files around between different devices and between different people.

How you go about this is going to depend on the programs that you're using. In Microsoft Word or Excel for Windows, for example, choose File, Info, Protect Document, and then Encrypt with Password. There's similar functionality available in the Pages and Numbers applications developed by Apple, where you can select File and Set Password.
Do make sure you choose a password that you're not going to forget, though, because in the future, there's going to be no way to get into your file without it. That'll be the case most of the time anyway—if you're opening files in desktop applications on a Mac with Touch ID functionality attached, for example, then you can use your fingerprint to confirm your identity instead of a password.
Encrypt flash drives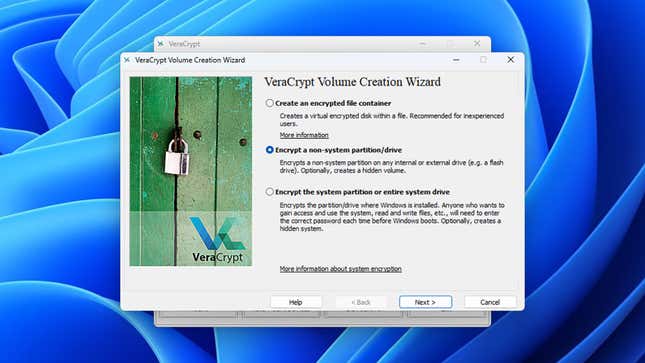 USB flash drives remain useful ways of getting files between two points, whether you're ferrying them between computers or you're giving them to someone else. Encrypting means locking the data to a password specified by you—without that password, the data on these drives can't be read, and the files on them can't be opened.
While both Windows and macOS have native options for this, they're not particularly straightforward to use—and in the case of Windows, you need the Pro enterprise version of the operating system to use them. A better option no matter your computer of choice is to use the free and open source VeraCrypt for the job.
Once you've got VeraCrypt up and running on your Windows or macOS system, click Create Volume and then choose Encrypt a non-system partition/drive to do exactly that (the non-system partition/drive being your USB stick). You can then go step by step through the process, guided by the software, but we'd also recommend checking out the help documentation you can find here.
Set expiry dates on links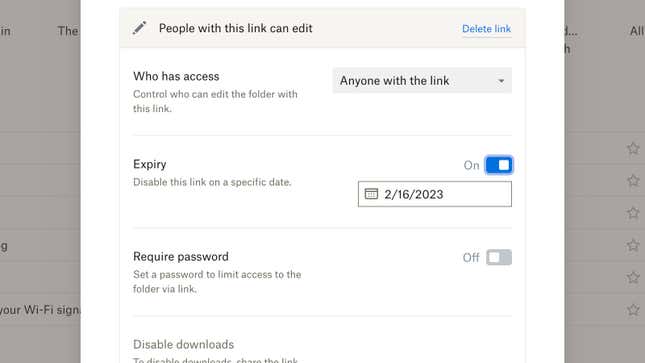 Many of us now use cloud storage services to share files between computers and between people, and these shared files and folders can often be password protected for some additional security. Another precaution that's available that you might not be aware of is the ability to set expiry dates on shared links.
So say if you set a link to work for a week, anyone who comes across that link and clicks on it a month later won't be able to access those files. It's a sort of digital security housekeeping step, making sure that you're not leaving any doors ajar when it comes to data that you've once upon a time given other people access to.
In the case of Dropbox on the web, for example, you can click Settings on the sharing dialog to find the Expiry option—turn it on, and you're able to enter a date on which the link will expire. The same functionality is available in OneDrive on the web, too: Select a file, click Manage access on the right, and when you're choosing a contact, you'll be able to set an expiration date.
Cover your tracks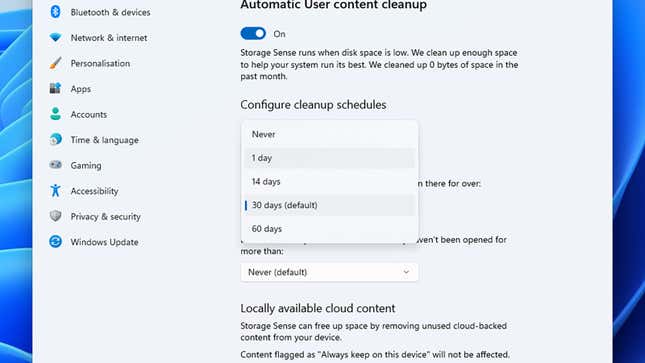 We'd also recommend thinking about how you delete files once you're done with them, or once you've transferred them somewhere else. This can be as basic as making sure your Windows Recycle Bin or macOS Trash folder is emptied on a regular basis—or you can even skip these safety nets by deleting files with the Shift+Delete (Windows) or Cmd+Option+Delete (macOS).
On Windows, you can set the length of time that files stay in the Recycle Bin by opening Settings and choosing System, Storage and Storage Sense—the option is about half way down. In the case of the Trash folder on macOS, you can make sure it's emptied regularly by opening Finder and choosing Finder, Settings, and Advanced, then checking the box marked Remove items from the Trash after 30 days.
If you want to go to the next level, you can have other files over a certain age get erased automatically. Of course, you need to be careful with this, to make sure you're not getting rid of data you actually need, but tools such as BitRaser File Eraser (available for both Windows and macOS) can wipe certain folders on a schedule and make sure you're not leaving anything behind.