Today we looked at the 17 webcomics destined to take-over your screens for the next week or so of binge reading, now we've got 10 more fantastic completed webcomics selected by you, along with all the reasons why you love them.
Top image from Darwin Carmichael is Going to Hell / Sophie Goldstein and Jenn Jordan
Darwin Carmichael is Going to Hell by Sophie Goldstein and Jenn Jordan
Recommended by Cartagia, this webcomic is set in a 21st century after immortal beings have taken over New York and title-character Darwin is doing his best to save his own soul.
G/O Media may get a commission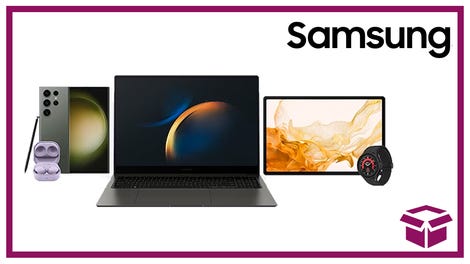 24 hour deals
Discover Samsung - Daily Deal
Dominic Deegan by Mookie
Selected by Ray, who tells us: "If you like magic, talking cats, and flamboyant reanimated corpses, then you'll enjoy it."
BodyWorld by Dash Shaw
Recommended by buttnothing, who calls the comic a "proper trippy scifi comic. I'd call it a must read."
Roswell, Texas by L Neil Smith and Scott Bieser
The selection of Wyldemusick who describes this comic as "a libertarian alternate world fantasy story, but it's so damn much fun to read, and has some quite goofy elements."
American Elf by James Kolchalka
Recommended by buttnothing, it's a webcomic diary covering the span of six years.
Ozy and Millie by Dana Claire Simpson
Suggested by listener42, who says: "If you like Calvin and Hobbes, the most worthy successor I've seen is Dana C Simpson's Ozy and Millie, about two foxes who are best friends. It's brilliant."
Yu+Me: dream by Megan Rose Gedris
From pinstripedfanny: "One of my completed favorites is Yu + Me + Dream. A self-described surreal, lesbian romance explores a variety of art styles as characters travel through the lands of Dream."
Errant Story by Michael Poe
Via greyman33: "Sci-fi/fantasy setting, magic, assassins, magic assassins, genocidal elves... it has a little something for everyone."
A Miracle of Science by Mark Sachs and Jon Kilgannon
From commenter Orobouros: "One of the best webcomics I ever finished, and more than enough Mad Science to get your geek on."
Minus by Ryan Armand
Recommended by Poet Desmond who says "The comic about a little girl who can bend reality to her will. It alternates from lighthearted fun to tragedy, sometimes on the same page."
** List selected with help of Lauren Davis **
So, are there any webcomics that we missed? Tell us about your favorites now in the comments.