HTC has seen better days. Ever since launching the much-loved One M7 in 2013, the Taiwanese company's been unable to create a phone with equal charm. The One M8 and M9 leaned too heavily on past successes, and HTC's own version of Android, HTC Sense, still lags behind.
Defeated but not destroyed, it looks like the company will return with the HTC 10, a smartphone with a different name and hopefully a different fate. This is everything we know about the HTC 10.
---
What is it called?
Naming the One series has been a shit show for years because, well, the name of the products always turned into an alphabet soup of letters and numbers. First was the HTC One (M7), which is already kind of mess when you look at it, then the name continued with the One (M8). Last year, HTC officially dropped the parenthetical with the One M9. This year, according to credible leaker @evleaks, HTC is getting rid of the One and M moniker altogether.
After some elementary subtraction, we're obviously left with just "HTC 10." The phone's official teaser tagline is "the power of ten," so at least we know the number is hanging around.
G/O Media may get a commission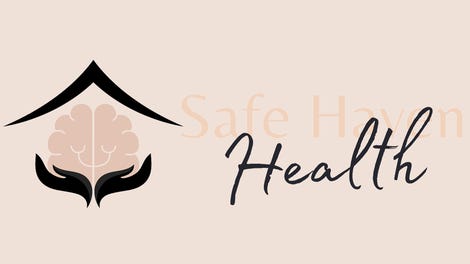 Addiction counseling
Safe Haven Health
---
Design
This should come at no surprise: The HTC 10 will be metal. At this point, the brushed aluminum is basically HTC's signature move. Thanks to render leaks from @evleaks and @upleaks backed up by additional IRL images from @onleaks and image leaks from Italy, we're fairly certain this is what the HTC 10 will look like:
The phone doesn't stray far from last year's M9 and also includes a few ideas from HTC's iPhone-looking One A9. The biggest change is the decision to ditch front-facing speakers, a design hallmark of the One series.
Instead, the speaker grill has been moved to the bottom edge, much like the iPhone 6s, Galaxy S7, and the aforementioned HTC A9. The extra space left by the speakers lets HTC fit its round fingerprint sensor on the bottom. Flanked by two backlit capacitive buttons, the 10 also channels its inner Samsung Galaxy.
Aside from fitting in new hardware, HTC angles the edges all the way around the device to give the 10 a distinct look compared to the M9 or even the iPhone 6s. It actually looks like a more exaggerated version on the ceramic OnePlus X.
One of my biggest annoyances with the M9's design last year was a small hardware lip that made holding the M9 a complete nightmare. It looks like this:
It's hard to tell but it looks like HTC's going to at least fix that little design glitch.
The fact that all of these leaks and surprisingly decent-resolution photos look like official renders (and also come from reliable sources), make us willing to believe that the new phone will look something like this. HTC's own teaser for the upcoming HTC 10, which it released right after Mobile World Congress in February, features those same chamfered edges. So yeah—this is it, folks.
Here's the official teaser trailer that doesn't really tell us much of anything:
Essentially, the 10 will look like an amalgamation of old and new HTC. It keeps the aluminum, jewelry-grade feel and rounded backplate of the previous One series phones. But the front of the phone, along with the bottom bezel and capacitive keys, is everything that's borrowed.

Update: Here it is. One day ahead of its official release, a leaked promo video of the HTC 10 has been posted on YouTube. The video shows a phone that looks strikingly similar to previous leaked images. It has rounded corners just like the HTC A9 and a camera centered in the middle of the phone's back.
---
Hardware
As can be expected, the HTC 10 is rumored to keep in step with LG and Samsung on almost every count. @Onleaks, a credible source for leaked information, said the HTC 10 would have these specifications:
5.15-inch AMOLED QHD display (slightly bigger than the M9)

Snapdragon 820 processor

4GB of RAM

12-megapixel camera.

In addition to relatively standard hardware, HTC will keep its "UltraPixel" camera (basically bigger pixels for better lowlight) for the selfie camera on the front. The HTC 10 will need to seriously bring its A-game if it wants to keep up with the stellar cameras on both the LG G5 and the Galaxy S7—so we're excited to see how the new camera performs. HTC's supposedly excited, too. It says its two cameras—front and back—are "world class." Hopefully that's more than just bullshit PR speak.

HTC is also reportedly including a high-audio DAC (the same one included in the A9) called "BoomSound Headphone." But honestly, the name doesn't mean much anymore. This will also be the first time HTC uses a Quad HD display (first used on the M9+) in one of its flagship phones.
Update: HTC seems confident that its included speakers are going to blow you mind, according to a new teaser.
Other than that, a few other small (but less certain) rumors say that waterproofing and wireless charging will be on the HTC 10, but that could also be blatant guessing since they're two missing features HTC has never adopted.
The most interesting specification in the rumored hardware is the 4GB of RAM. The Galaxy S7 also comes with 4GB, but it runs with a considerable amount of carrier and manufacturer bloat along with a highly tailored version of Android called TouchWiz. HTC said in October that they'd begun moving their own OS, called Sense UI, to be more closely aligned with stock Android. Its goal was to create an OS that could put out Android updates (which you're going to want) faster than any of its competitors.
With all of this powerful new hardware, the HTC 10 could be an incredibly responsive, fast, and quick to update. Of course, we won't know until we try it ourselves, but all the ingredients are there for something surprisingly good.
---
Software
Although Sense UI is aligning itself with stock Android, it's still HTC's own version of the operating system. Redundant apps like HTC Music are gone, but much of Sense UI will still find its way to the HTC 10.
As a refresher, that means the HTC 10 will have its Blinkfeed, the magazine-format social media aggregator, contextually aware widgets that change depending on time and location, as well as the multitasking carousel and the notification panel. One report says the HTC 10 will "support the HTC Vive headset," but since the Vive isn't a smartphone-powered headset like Samsung's Gear VR, I have no idea what that even means.
Besides weird VR promises, Sense UI will probably look remarkably similar to the version featured on the HTC One A9 since that version was already designed around the current version of Android. Luckily, I still have an A9 laying around, so here's a quick visual refresher of what we're looking at for the 10:
---
Price and Availability
HTC's rumored launch date is actually already in this post. Did you find it? ENHANCE!
This date rumor was also reaffirmed by the image's leaker himself:
That means we're still a month out from anything official regarding the HTC 10, but internet leaks have already done much of the speculative heavy lifting.

Update: HTC's sent out events for April 12th regarding the HTC One. That likely means that the devices will ship a week later on the 19th, as shown above. The invite is below.
As for price, it's still anyone's guess. Most people are saying to expect something around $700. Last year's A9 launched for $400 $500, so the 10 will probably hover at a cool $100 above that price for 32GB model. But we won't know for sure and if certain carriers will have certain discounts.

Slightly undercutting the competition could be a big plus for HTC if they can pull it off, because this year already has some impressive Android competition. Both Samsung and LG announced some intriguing options at Mobile World Congress in early March, so HTC will need to be on its game if it wants to keep up with its chief rivals and stop its own downward spiral.