On the way in from the airport, my driver didn't want to drop me at the downtown Las Vegas address that I had provided him. "Oh man, I dunno," he said. "It might not be very… nice." When I explained I was there to cover the revitalization of Las Vegas's urban core he looked at me skeptically in the rearview mirror. "Are you sure?"
Many of us have heard the stories of the Downtown Project, Vegas' tech-bankrolled revival, but we likely harbor the same skepticism as my driver. Zappos, the online retailer renowned for insanely gracious return policies and a corporate culture bent on "delivering happiness," hopes to remake a massive swath of an economically depressed downtown—the downtown of one of the most famous cities on the planet—by building cafes, parks, and coworking spaces, and launching startups… lots and lots of startups.
View from my room of vacant lots, empty buildings, and some startups, most of them owned or funded by the Downtown Project
I'd read in Fast Company and the New York Times about the vision of Zappos' head Tony Hsieh, who seems to snap up sagging casinos and sketchy motels as frequently and effortlessly as some of his customers buy a new pair of espadrilles. But as someone who has seen these same buzzwords—walkability! vibrancy! density!—zip through the churning zeitgeist of so many other cities before, I wanted to see it for myself.
G/O Media may get a commission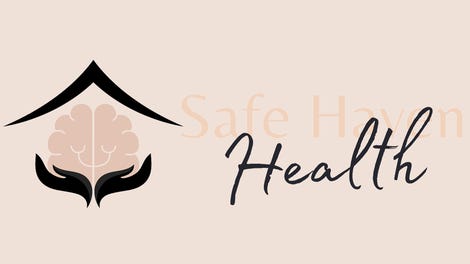 Addiction counseling
Safe Haven Health
I decided to come to Vegas this week, during the insanity that is CES, to explore the other tech story in town: Can one corporation—one man, really—build an entirely new place out of this patchwork of vacant lots and liquor stores? And can it really be a place where people want to live and work?
Vegas' revitalization is front page news, according to a local writer known as Joe Downtown
As we pulled up in front of The Ogden, my driver's fears abated somewhat. The high-rise luxury apartment complex is a gleaming white tower rising above the scuffed facades of Fremont Street. The bottom floor was ringed with restaurants and cafes lined with reclaimed wood, the citywide architectural signature that Zappos funding was here.
With the Downtown Project's help, I'm staying in a "crash pad," one of the apartments reserved for its visitors, but in the same building as many employees, like Paul Iserino, who enthusiastically checked me into my room. "Four years ago, you couldn't have paid me to come down here," he said, smiling broadly. "Now I love it." If I needed anything, he said, he lived three doors down. (Hsieh, I would soon learn, lives a few floors above.)
Free books to read and take home at a Downtown Project crash pad, including the urbanism book that inspired the initiative
So, for the rest of the week, I'll be a resident of downtown Vegas, living and playing and working and using the abundant Wi-Fi networks (all named "Tony H").
I have so many questions. Who has Hsieh tapped to help him? What's the transit system like? What do longtime residents think of this plan? Where is the grocery store? I'll be meeting the people behind the project, hanging out at dog parks, taking bike rides, talking to city leaders, and doing lots and lots of walking, in the hopes that I might find out.
We're reporting live from Las Vegas on the Downtown Project, the $350 million urban revitalization project launched by Zappos CEO Tony Hsieh. Read all our coverage here.