In 2016, a top Facebook executive wrote in an internal company memo that said Facebook may be used to coordinate terrorist attacks and that it might cause deaths from bullying, but that those effects were justified in the name of corporate growth.

After BuzzFeed published the memo on Thursday, the executive, Andrew "Boz" Bosworth, VP of consumer hardware, claimed that he didn't agree with his own statements, even as he wrote them. "The purpose of this post, like many others I have written internally, was to bring to the surface issues I felt deserved more discussion with the broader company," he said.
The memo written by Bosworth, who joined Facebook as an engineer in 2006, also claimed the company's questionable data collection practices were justified in the name of "connecting people."
Over the past two weeks, those practices have caused an uproar internationally over the compromise of data belonging to at least 50 million users at the hands of Cambridge Analytica, a political consultancy that worked for the Trump campaign and simultaneously aided one "Leave" campaign during the UK's 2016 EU referendum.
The presence of Mark Zuckerberg, Facebook's co-founder and CEO, has been requested by Congress and by the British parliament, though Zuckerberg reportedly declined the latter's invitation.
G/O Media may get a commission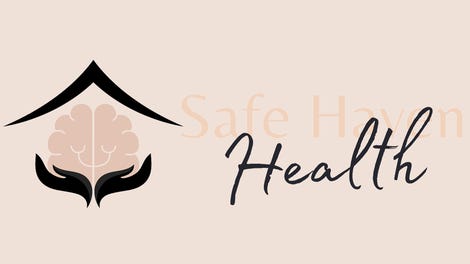 Addiction counseling
Safe Haven Health
Per BuzzFeed, Bosworth's memo, titled "The Ugly," was posted internally at the company one day after 28-year-old Antonio Perkins captured his own murder on Facebook Live.
It reads in part:
We talk about the good and the bad of our work often. I want to talk about the ugly.

We connect people.

That can be good if they make it positive. Maybe someone finds love. Maybe it even saves the life of someone on the brink of suicide.

So we connect more people

That can be bad if they make it negative. Maybe it costs a life by exposing someone to bullies. Maybe someone dies in a terrorist attack coordinated on our tools.

And still we connect people.

The ugly truth is that we believe in connecting people so deeply that anything that allows us to connect more people more often is *de facto* good. It is perhaps the only area where the metrics do tell the true story as far as we are concerned.

That isn't something we are doing for ourselves. Or for our stock price (ha!). It is literally just what we do. We connect people. Period.

That's why all the work we do in growth is justified. All the questionable contact importing practices. All the subtle language that helps people stay searchable by friends. All of the work we do to bring more communication in. The work we will likely have to do in China some day. All of it.
Shortly after publication, Bosworth responded on Facebook, writing: "I don't agree with the post today and I didn't agree with it even when I wrote it."
The purpose of the memo, Bosworth said, was to surface issues he believed deserved attention. "Having a debate around hard topics like these is a critical part of our process and to do that effectively we have to be able to consider even bad ideas if only to eliminate them."
In statement to Gizmodo, Zuckerberg wrote:
Boz is a talented leader who says many provocative things. This was one that most people at Facebook including myself disagreed with strongly. We've never believed the ends justify the means. We recognize that connecting people isn't enough by itself. We also need to work to bring people closer together. We changed our whole mission and company focus to reflect this last year.
[BuzzFeed]