Facebook has booted Cambridge Analytica, a data firm once hired by President Donald Trump's 2016 campaign, and its UK-based parent company SCL Group after it allegedly received user data improperly downloaded and shared by a University of Cambridge professor.

Per the New York Times, Cambridge Analytica was formed years ago as an effective "shell" for SCL to work on US elections following a $15 million donation by wealthy GOP donor Robert Mercer. On its board sat Steve Bannon, the former Breitbart chief and far-right ringleader who later oversaw Trump's campaign and briefly served as the president's chief strategist. Cambridge Analytica secured contracts for US elections that were served by the UK-based SCL, despite the possibility that its use of data scientists with foreign citizenship was a violation of campaign finance laws. (It also is being investigated for its possible involvement in the UK's Brexit referendum.)
Mercer wanted results, per the Times' report, and SCL's election division hired Cambridge University's Dr. Aleksandr Kogan to provide psychometric data that could be used for targeted advertising. Kogan created an app, "thisisyourdigitallife," that was legitimately downloaded some 270,000 times, but the paper wrote Kogan actually managed to provide the "raw profiles" of approximately 50 million users whose data was supposed to be used only for the purposes of improving the app's user experience. The Times added that "roughly 30 million contained enough information, including places of residence, that the company could match users to other records and build psychographic profiles."
(Though Kogan is a Cambridge professor, the university is not affiliated with the analytics company nor was he allegedly acting on its behalf when designing the app.)
Though it's unclear how that data was used in the 2016 elections, Vox noted that Trump's digital operation was "shockingly effective," running thousands of variants of online ads to help "determine which messages were resonating where and then shape Trump's travel schedule around it."

G/O Media may get a commission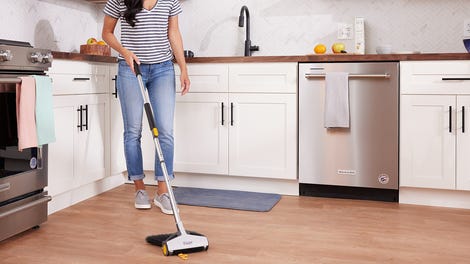 BOGO 50% Off
Flippr - BOGO 50% Off
"We've rolled out a long-form quantitative instrument to probe the underlying traits that inform personality," Cambridge Analytica CEO Alexander Nix said in a 2016 speech. "If you know the personality of the people you're targeting, you can nuance your messaging to resonate more effectively with those key groups."
In a blog post, Facebook VP Paul Grewal explained that the social media site had learned of the improperly obtained data and ordered SCL, Cambridge Analytica, affiliated staff, and Kogan to delete it in 2015. Now, Grewal wrote, Facebook believes that these parties lied about whether they still have the millions of profiles and have opted to suspend them pending the outcome of an investigation.
However, it's not clear that Facebook did all it could to verify the data was not still floating around out there earlier. Former Cambridge Analytica data scientist Christopher Wylie told the Observer that Facebook never aggressively followed up to ensure the data was actually deleted, and only required them to "tick a box on a form and post it back."
According to CNN, a Cambridge Analytica spokesperson said that it contracted with Kogan for a project in 2014 but that it had deleted the data when it became clear it was improperly obtained. The spokesperson added, "No data from [Kogan's firm Global Science Research] was used by Cambridge Analytica as part of the services it provided to the Donald Trump 2016 presidential campaign."
But something shady seems to be going on. The Times reported that "a former employee said that he had recently seen hundreds of gigabytes on Cambridge servers, and that the files were not encrypted."

As the Wall Street Journal noted last year, Cambridge Analytica's role in Trump's campaign drew the scrutiny of special counsel Robert Mueller, the Department of Justice investigator looking into the alleged Russian plot to meddle in the 2016 elections. As the Washington Post added, disgraced former national security adviser Michael Flynn also disclosed an "advisory role" at the company, which Cambridge Analytica denies was ever actually implemented. Nix, the CEO, also disclosed last year that he had reached out to Wikileaks founder Julian Assange in an attempt to secure leaked Hillary Clinton campaign emails allegedly stolen by Russian hackers, though he said he was rebuffed.

Update 3/18/2018 at 7:05pm ET: It looks like the fallout from this situation is beginning to settle over Facebook, which is facing renewed inquiries about why it did not act faster to certify whether the data was destroyed. Per CNN, Facebook also admitted that it is looking into "ties" between current Facebook researcher Joseph Chancellor and Kogan's firm, GSR, which was dissolved in 2017. It's unclear at this point what role, if any, Chancellor had in improperly obtaining the data on tens of millions of Facebook users, though Chancellor was reportedly listed on paperwork as one of GSR's directors.
Some former federal officials have also begun talking about whether Facebook's lack of control over the data constituted a violation of a 2011 Federal Trade Commission consent decree with Facebook that its users must explicitly give consent before their data is shared, per the Washington Post. The paper reported that damages could in theory go up to $40,000 per violation, which if applied to all 50 million individuals allegedly impacted would mean Facebook's "possible exposure runs into the trillions of dollars." (In practice, this is unrealistic, but any penalty assessed could still be very large.) The incident may also indicate that such violations of the FTC rulings were commonly ignored as part of Facebook's business model, which could backfire big time for the social media giant.
Finally, Facebook is coming under additional fire for its decision to suspend data analyst Christopher Wylie's account. Wylie worked for Cambridge Analytica during the period that the data was allegedly obtained, but has characterized his involvement in the ongoing revelations about the company's conduct as whistle-blowing.
Yet the intrigue doesn't end there. Per the Financial Times, Cambridge Analytica's damage control efforts have included attempts to halt a Channel 4 interview between Nix and undercover reporters in which the CEO "talks unguardedly about its practices."