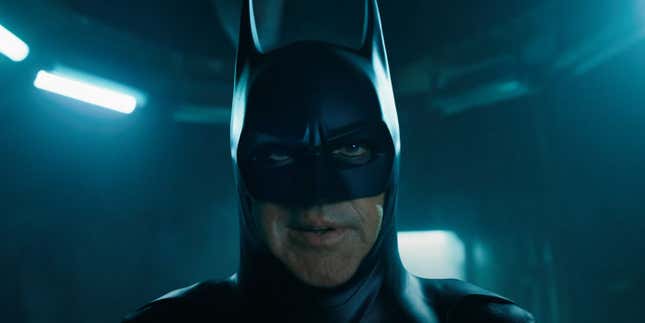 The superhero film industry—and the larger entertainment industry more broadly—runs on the knowledge that fandom is a powerful factor in its longevity. It's what's led the Marvel Cinematic Universe to billions of dollars in success, it's why non-superhero franchises like the Star Wars and Fast series have endured for as long as they have.
And with every property, there comes a time where fans are given a bone via fan service. For fans, hearing Captain America say "Avengers, Assemble" or seeing Han drift into frame at the end of F9's first trailer cement themselves as proof that stewards of these franchises are listening to them, even when fans likely get on their nerves. But it feels like the fan service is getting out of hand.
It's a thought that sprang to mind while watching the first real trailer for The Flash that dropped during the Super Bowl. Seeing Michael Keaton come back as Batman feels like it should have weight beyond having one of the most well-liked cinematic Batmen get back into the suit for a movie that won't be canceled at the last minute. The Flash was conceived years before 2021's Spider-Man: No Way Home, and is based on the popular Flashpoint 2011 comic event by Geoff Johns and Andy Kubert. But it wouldn't be wrong to say that DC's movie is trying to ride the wave that the live-action Spidey crossover flick turned into a billion-dollar success. The multiverse movie push is something that was begun by Spider-Man and it's clear that it won't be going away anytime soon, so WB getting in on that even if only one movie feels done partially out of obligation.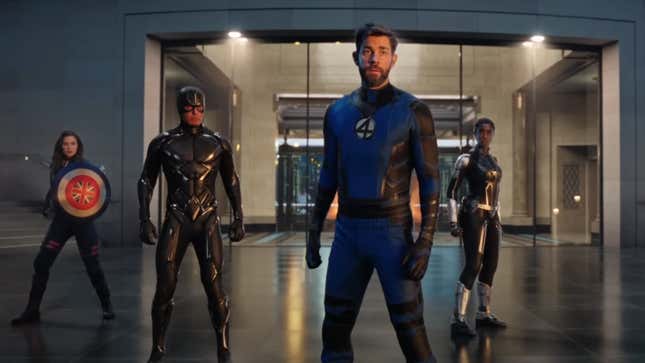 G/O Media may get a commission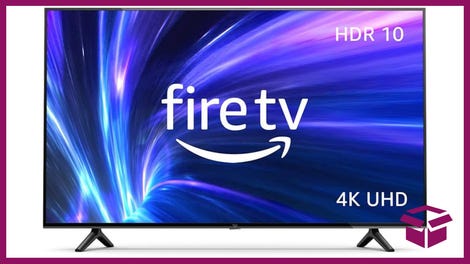 42% Off
Amazon Fire TV 50" 4K Smart TV
Having DCEU alums Ben Affleck and Michael Shannon on hand only further highlights how weird it is that The Flash movie exists. We've known for years that Affleck is done with playing Batman, and Shannon's General Zod is memorable, but was also treated very weirdly by the DCEU proper. The Flash is trying to deliver fan service of some kind, but it's hard to say what exactly that is. The fractured nature of the last decade of DC movies work against it here: it's got Zod, but not the Superman whose inclusion would've gotten previously spurned fans excited, nor the Wonder Woman who stood as one of the franchise's bright spots. It's adapting the most famous story in modern Flash comics that's already been done twice—once in animation and again in the CW's take on The Flash—but is openly a stepping stone to a more unified DC universe whose lead actor may not even be back the next time Barry Allen graces the silver screen. Unlike the more focused Spider-Man: No Way Home or Avengers Endgame, it doesn't know what fans it wants to court, it just knows that it wants to court them.

One film that also comes to mind from seeing that trailer is last year's Doctor Strange in the Multiverse of Madness. For better and worse, the film's Illuminati portion feels like it was entirely formed with fan service in mind. On its own, seeing Maria Rambeau as this universe's Captain Marvel or Black Bolt and Captain Britain hanging around feels like it makes some degree of sense. But the movie steps over the line once Patrick Stewart rolls in as Charles Xavier to the opening notes of the 90s X-Men cartoon, or John Krasinski pops up as Mr. Fantastic. What makes the film's 10-15 minute digression for this not work isn't just that it exists mainly to set the blocks for the MCU's larger Multiverse Saga, though that definitely hurts it. Before it's saved by its grisly end, watching these actors return to their roles just feels empty. Like Rogue One's Vader scene, it comes off like something that was inserted into Multiverse for its own sake rather than to build on for the primary characters.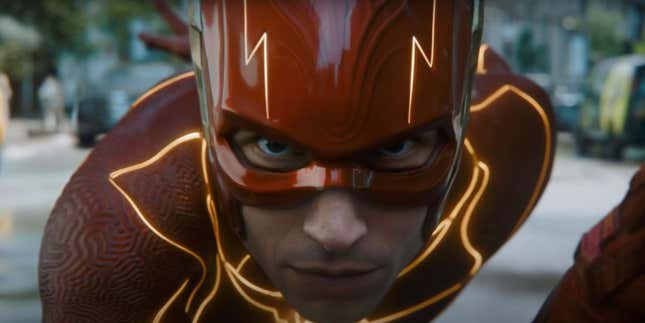 Within the last few years, what felt like "rewards" for long term investment in tentpole blockbusters has started to feel like it's done out of obligation at best and at worst cynical pandering. Goofy as it is to say, there's an art to fan service and making it mean something. We're getting to a point where fan service is being used as the basis for movies and prop up characters who otherwise have nothing else to stand on. The more frequent such fan service is used, the less impactful it becomes. Fandoms are important for franchises, but so is moderation. At a certain point, giving fans what they want every time becomes sickening, both for the property and the fans themselves.

---
Want more io9 news? Check out when to expect the latest Marvel, Star Wars, and Star Trek releases, what's next for the DC Universe on film and TV, and everything you need to know about the future of Doctor Who.