Field Guide's mission is to help you get more out of your technology, whether that's tips for your favorite apps, round-ups of the best tools for a particular task or in-depth guides to achieving a particular goal. From stretching out battery life to kid-proofing an iPad, we've covered a lot of ground over the last year or so.
Now we'd like your help to decide what ground to cover next—as this blog is for you, after all. Is there a particular app you'd like to see 10 tips on? Or do you think there's a gadget we've neglected so far? Is there some tech problem you need a fix or a solution to?
Whether you have an idea for a particular guide or you just want to suggest an general subject area you'd like to see covered, we'd love to hear from you. Leave your comments and suggestions below or shoot me an email at david.nield@gizmodo.com and we'll turn them into sharply written guides as and when we can.
Image: cmgirl/Shutterstock.com
G/O Media may get a commission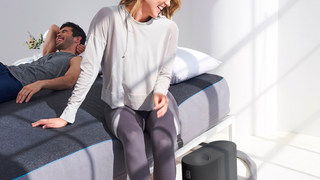 Eight Sleep Pod Cover