This is kind of an insane longshot, but Gale Ann Hurd, who produced The Terminator and Terminator 2, told fans last weekend that it's at least possible she will team up with original director James Cameron on a new Terminator film.
According to Digital Spy, Hurd was at a screening of Fear the Walking Dead (one of the TV shows she currently produces), and said she would definitely be up for reuniting with Cameron on a new movie:
Jim Cameron has an exclusive deal with 20th Century Fox, my deal is with Universal, so [right now] there's no collaborating... On the other hand, we're still close friends—and I hosted him and his son on the set of The Walking Dead. One day, you never know - maybe one day we'll get Terminator back.​
Actually, as Digital Spy points out, Cameron will regain the rights to the Terminator franchise in 2019—which is one reason why there's been such a rush to get new Terminator films out. (Until Terminator Genisys underperformed, there were plans to put out two more Terminator films in the next few years.) At that point, Cameron will be able to make a new Terminator movie himself or else just let the franchise die.
Cameron (who sold the rights to Terminator to Hurd for $1 back in the day) has previously hinted in interviews that he'd rather just, er, terminate the franchise. Back in 2009, he told the Toronto Sun about the aftermath of suffering through Terminator Salvation:
I've moved on creatively from The Terminator, so I'm not really interested in that imagery and even those ideas any more—and I'm not sure the world is that interested, either. It's run its course, I feel...

I wish I hadn't sold the rights for one dollar. If I had a little time machine and I could only send back something the length of a tweet, it'd be - 'Don't sell.'
G/O Media may get a commission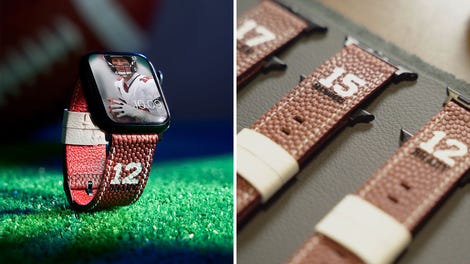 Official NFL PRODUCTS
Official NFL Apple Watch Bands
Maybe Cameron has softened his position after seeing Terminator Genisys, though. And after making three more Avatar films, he'll be ready to, uh, get back into the Terminator universe?