The epic tale of Samurai Jack came to a conclusive end earlier this year with a final showdown between Jack and Aku. But even with a full season to build up to the ultimate end, Tartakovsky felt a little pressed for time.
Discussing the final two episodes in a dense, wide-ranging interview on Samurai Jack's final season over at SyFy Wire, Tartakovsky discusses the difficulties in trimming the ending down to meet the strict eight-episode limit he was facing:
By the time we got to [episode] ten, we edited so much out. We had a joke of Aku being a sports announcer interviewing himself about how he feels finally killing Jack. It was a much bigger deal and people all over the world are watching but it got to be too much. At the end of the day, we realized it should have been an hour and a half movie. We still like the episode and how it turned out but it's one of those things where you realize to get the final, final, final satisfaction to make the battle as epic as you want it to be - as I said earlier, the best of Jack is a simple idea executed greatly - and this was really three episodes in one. It felt a little rushed in places and we kept opening it up in the end to take a breath.
A lot of viewers, myself included, felt that the finale didn't quite reach the heights of previous moments in the series, and while part of that is due to the sheer anticipation of that final fight, it's also because a lot of people, I think, sensed what Tartakovsky describes here. There just ultimately wasn't enough time for all the show's various elements to breathe in the last episode. I'm sad we'll never get to see what Tartakovsky and his team could have done with an extra half an hour. Also, that sports announcer gag sounds incredible.
Meanwhile, the entire interview at SyFy is worth a read. The creator gives his thoughts on every episode in the season, offering insights into the intent behind Jack's unexpected romance and the early season depictions of Jack's PTSD. Definitely check it out.
G/O Media may get a commission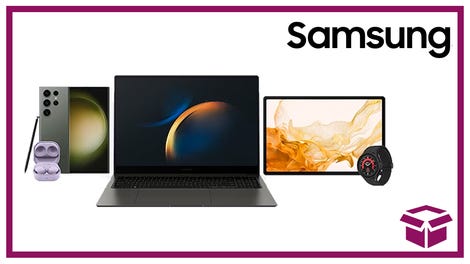 24 hour deals
Discover Samsung - Daily Deal
Samurai Jack: The Complete Series, collecting all five seasons of the show, is available now on Blu-ray.