If only there were a way to get a real-life print of the sweet Instagram photos you take as you march through life. What? There is a way? And it's gonna be at Giz Gallery? Shut the front door.
Like the Polaroid camera before it, Instagram's stylized photos make the mundane meaningful with a tap of your finger. The pictures capture tiny moments, snippets of vignettes, flashes of insight. Over time you slowly assemble a record of the observations that make you an individual. And those photos are beautiful in part because they're understated and temporary—pretty soon, they'll be buried beneath a cascade of other moments. Or maybe not, if you could actually hold them. Oh, hey! You can now.
Instaprint is a location-based photobooth, which takes those fleeting photos and gives them some permanence. And we're bringing it to Gizmodo Gallery. While Instaprint is running at the gallery on Thursday 12/7 between 3-6pm, all of the Instagram photos taken while you are here tagged #gizgal will print out from the Instaprint box on the wall of the gallery. Like the noble Polaroid photo before it, the prints are inkless. The photos will also all be compiled on a central site so that you can see all of them in one place.
G/O Media may get a commission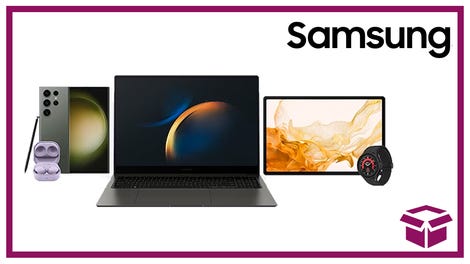 24 hour deals
Discover Samsung - Daily Deal
Instaprint was developed by the crafty folks at Breakfast, a creative brain collective whose sole purpose is to make insanely fun things. Toys for grownups, basically. They're not designers as much as inventors. Like Instaprint, most of their projects involve enriching some experience by finding neat ways to integrate an aspect of our digital lives with the physical world.
Both Instaprint and the team at Breakfast are emblematic of the spirit of Gizmodo Gallery, and we're super excited that they could rearrange their very busy schedules to come hang out with us—and you.
Gizmodo Gallery 2011 @ White Box
329 Broome Street. New York, NY, 10002
Monday, December 5th
Press Day, Press Only
Inquiries to media@gizmodo.com
Tuesday, December 6th
12noon – 5pm
All Day Special Event: World's Largest Multi-Touch LCD
Party: Opening Party Invite Only 7pm - 10pm
Wednesday, December 7th
12noon – 8pm
Special Events (secret!)
Party: Gizmodo Reader Meetup and Nerf Party 9pm - 11pm
Thursday December 8th
12noon – 8pm
Special Event 3pm - 6pm: Instaprint Demo
Special Event at 6pm: Home Theater How-To and Demo Session
Party: Kotaku Reader Meedup with 3D Gaming
Friday, December 9th
12noon – 8pm
All Day Special Event: MarkerBot Demos
Special Event at 6pm: Artist Talk - Micah Ganske's MakerBot Experience
Saturday December 10th
11am - 8pm
All Day Special Event: Free Pictures with Lego Santa Yoda
Sunday December 11th
11am - 6pm
All Day Special Event: Free Pictures with Lego Santa Yoda
Read more about the @gizgallery on Twitter. Special thanks to Land Rover - without them, there would be no Gizmodo Gallery.