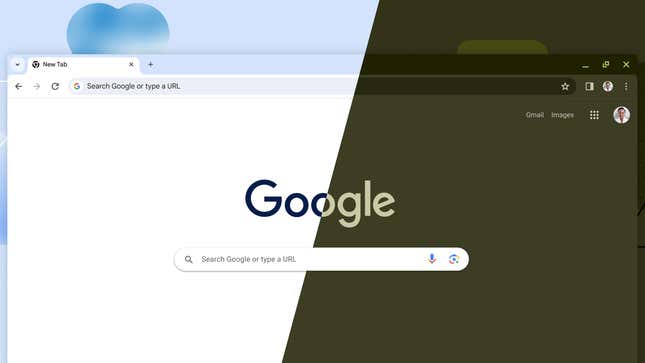 Whether you love or hate Google Chrome, you can't deny its name has become synonymous with "going online" since its debut in 2008. To celebrate the 15th birthday of the world's most popular browser, Google is showing off a new design of the Chrome browser on the desktop ahead of its rollout. And because Google wants us to continue to use its flagship browser, it's sweetening the deal with a couple of new tricks that will make it easier to—what else?—use the Google search engine while you're browsing in Chrome.

No Google AI Search, I Don't Need to Learn About the "Benefits of Slavery"
Chrome's new look and feel will be more closely aligned with the design paradigm of Android and the rest of the Google suite, including Google Docs, when it starts rolling out in the coming weeks. The redesign features new light and dark color palettes that resemble Chrome's legacy Themes but with accents that mirror how they would be displayed on a Pixel smartphone's Home screen, for instance.
The makeover extends to the Chrome Web Store, which will mirror the style of Material You, the personalized design overhaul Google brought to Android in 2021. Google plans to showcase a carousel of new browser extensions and extension categories, including AI-powered extensions and a more expertly curated Editors' Picks page like it already does in Android's Play Store. If you're curious to paw at the new Web Store, Google has a preview page you can play before its full release.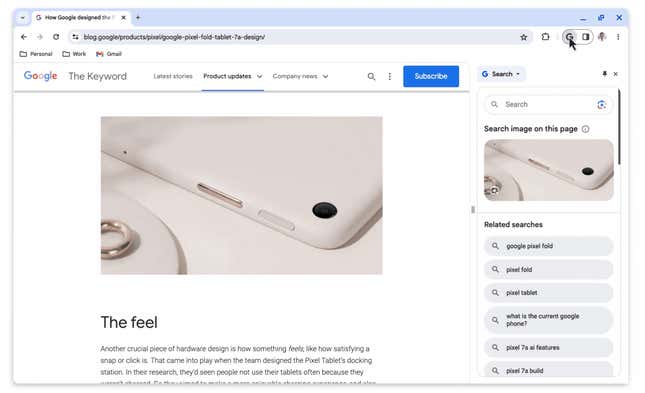 What kind of celebration would it be without a mention of what Google's been doing with artificial intelligence? The new Chrome side panel will be a part of the Chrome browser remodel, along with a handy shortcut right next to the toolbar—just like Microsoft Edge does now with Bing search. The Google Search panel sprouts up on the right-hand side and includes additional context on whatever you might be looking at on screen. But since it's Google—sorry, Bing—you'll likely find it much more helpful in your quest for knowledge.

Safer browsing
As part of its anniversary party, Safe Browsing in Chrome will check against a real-time database of known bad actors when it rolls out in the coming weeks. Previously, the feature would refer to information up to an hour old, which is longer than some exploits exist. Google says it expects to see "25% improved protection from malware and phishing threats."