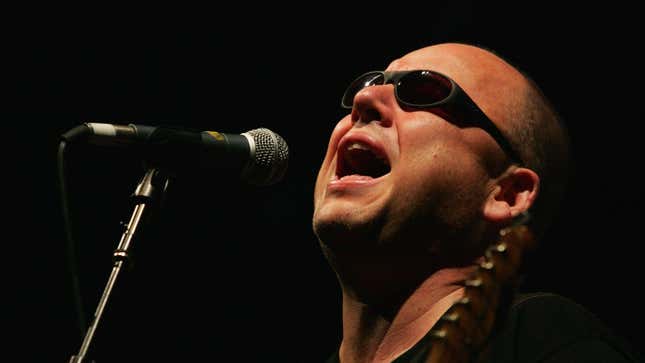 Nearly four decades ago, the Pixies released the song "Where Is My Mind?" which elevated them to a level occupied by the rare few. The song has influenced music history for 40 years, but it's also influencing Google's Pixel phones.
How to Hide Your Sensitive Images in Google Photos
According to a report from Android Police, the song is unintentionally deactivating alarms set on Pixels. The bug appears to be linked to a voice feature Google added to its devices years ago, which allows users to turn off or pause alarms by simply saying "Stop" or "Snooze." Google added the feature to its Pixel 6 in 2021.
Now, the people at Google aren't dumb. The feature is deactivated when there's music in the background precisely because Google wanted to avoid scenarios like this one. However, Google apparently didn't factor in songs that have spoken words woven in, such as "Where Is My Mind?" As such, Pixels are registering the isolated "Stop" spoken at the beginning of the song as a command from a user.
The bug was recently pointed out by Reddit user u/asevarte, who wrote that they "could not figure out why on random days, with seemingly no reason, sometimes my alarm would either not go off, or turn itself off very quickly."
u/asevarte said they had been having this problem for months. This week, the user woke up five minutes before their alarm went off and had a "eureka" moment. Their theory hinged on the Spotify playlist they had set to their alarm.
"The first line in the song is 'Ooohhh STOP', with the word 'stop' said very clearly. My Pixel has been hearing that 'stop' and turning the alarm off. Since it's a playlist on shuffle, it only comes up every once in a while, so it's not happening every morning," u/asevarte wrote. "Glad that feature works..."
Other users chimed in and shared that the same thing had happened to them. Android Police confirmed the bug with a test of its own, but curiously found that it only happened with the Pixies song. They tested half a dozen other songs with the word "Stop" in the lyrics, including "Stop! In the Name of Love" by The Supremes and "Ice Ice Baby" by Vanilla Ice, none of which turned off alarms.
Android Police points out that it's likely the bug only pops up with "Where Is My Mind?" because the "Stop" in the Pixies song comes before the music actually begins. In contrast, Google's Quick Phrases feature appears to ignore the "Stop" command when it's set against instruments or voices and even when the music stops when the word is spoken. Gizmodo reached out to Google for comment on Thursday morning but did not immediately receive a response.
As for the Pixies, they didn't mean to turn off your alarm. On Wednesday, the band shared Android Police's article on the bug on Twitter: "Sorry about that! ⏰ 📱 🛑"