It's becoming clear that online companies can do some of the hard things they've fought against tooth and nail—they just have to be forced to do it, although they apparently won't prepare ahead of time. Case in point: Google has paused the sale of political ads in Washington state while it gets itself in line with regulations that went into effect today. Better late than never?
Last night, Google updated its political content policy to inform clients that "ads related to ballot measures and state and local elections in the state of Washington, U.S.A., will not be accepted." The company hasn't given a timeline for when it believes it will resume sales. We've reached out to Google for comment and will update this post when we receive a reply.
A spokesperson for the search giant told GeekWire, "We take transparency and disclosure of political ads very seriously, which is why we have decided to pause state and local election ads in Washington, starting June 7, while we assess the amended campaign disclosure law and ensure that our systems are built to comply with the new requirements."
The law in question is HB 2938, which Gov. Jay Inslee signed in March. To be fair, not a lot of time has passed since Inslee approved the new disclosure laws, but Google certainly seems to have waited until the last minute to take action.
Under HB 2938, penalties for failure to comply with the state Public Disclosure Commission's rules are increased and it creates a more strict timeline for when information about political ad-funding must be available to the public. Now that information is required at the time "the advertisement or communication has initially received public distribution or broadcast."
G/O Media may get a commission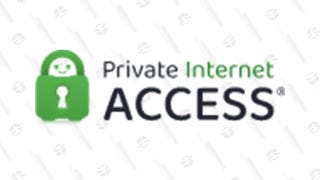 $3 per month
Private Internet Access | 2 Years + 2 Months Subscription
The issue of public disclosure for political advertising online became more pressing after the 2016 presidential election when the U.S. intelligence community accused the Russian government of conducting an information warfare campaign through social media platforms like Facebook. But dark money funding from political groups formed by Americans is also a major concern. It's important that the public be able to track down who is attempting to influence elections and where they're getting their cash. A 2015 study by the Wesleyan Media Project found that the more information people have about who is funding a political ad, the less effective it became.
Google's decision to temporarily nuke its political ad program in Washington came shortly after the state's attorney general filed a lawsuit against Facebook and Google alleging that the companies "failed to obtain and maintain" records related to political ad purchases that are required by law. As TechCrunch pointed out, one of the most interesting aspects of the lawsuit is that it gives us a peek at how much money the two companies made from political ads in Washington state:
In the grand scheme of things, Facebook and Google make billions every year and those amounts seem small. But multiply them across the whole nation, and consider the fact that the two companies earn revenue for political ads around the world, and it starts to add up.
Other states are also passing their own political disclosure requirements. New York passed similar legislation in April, and Governor Andrew Cuomo specifically pointed out that the law would force national change. Cuomo insisted that once states see that online platforms can reasonably comply with this type of law they'll start to consider any argument to the contrary as tantamount to "committing a fraud."