The sun produces trillions and trillions of watts every second—who wouldn't want to harness some of that energy for a drastically reduced utility bill? But figuring out what the cost/benefit of installing (or if you an advantageous locations) required a lot of work. Now, Google just needs your address.
Project Sunroof is a new Google project that wants to make the daunting task of navigating solar panel installation simpler by providing financial advice and stats on what solar energy could do for a particular user.
To tally how much you'll save, the project uses data from Google Maps, calculating how much sunlight a particular roof receives throughout the day, as well as numbers on usable sunlight hours per year and how much space you have for solar panels. Project Sunroof even provides practical info by breaking down financing plans and suggesting nearby companies for installation.
Wind and solar energy are the fast growing energy sources, according to a reported released by the U.S. Energy Information Administration last March. President Obama also announced a new plan in early July to install solar panels on low-income households in an effort to power poor neighborhoods with technology that's otherwise financially unobtainable. Obama's new energy plan also calls for solar to power 45 percent of the country by 2050 (in 2014 it was at a mere 0.4 percent).
So solar has an underdog battle ahead of it, and right now the project only extends to San Francisco, Fresno, and Boston, but Google has intentions for the entire country (and maybe the world). Either way services like Project Sunroof may help lower that barrier for entry—even if that barrier is a degree of laziness.
G/O Media may get a commission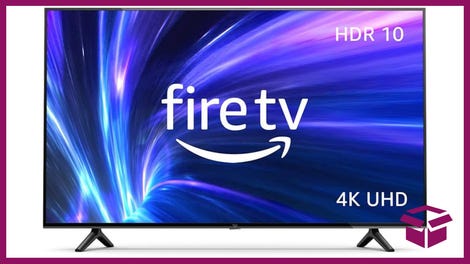 42% Off
Amazon Fire TV 50" 4K Smart TV
[Engadget]