It has been a long time coming, but it looks like the vast majority of medical research performed on chimps in the United States is about to come to an end. A report from an internal working group was approved yesterday by the National Institutes of Health — and pending a final review by NIH director Francis Collins, the committee's recommendations will see nearly all of the 451 chimps currently held in government research facilities retired from active duty and relocated to federal sanctuaries. But as the new rules make clear, government scientists are still not ready to go the distance and put a halt to all research done on chimps.
Should the report be put into action, what looks to be a certainty at this point, 16 research projects will face closure over the next few years. That said, three projects will be allowed to continue — projects that address immunology and infectious diseases. It's very likely that research in hepatitis C and other diseases will be allowed to progress; no other animals, say scientists, provide a useful model for this kind of research (needless to say, researchers will continue to infect the chimps with these sorts of strains).
In addition, five of 13 studies on comparative genomics and behavioral research will end, while the remaining 8 will be allowed to continue in some form. And importantly, the report did not recommend future breeding.
Aside from ethical considerations, the committee justified its report by citing an Institute of Medicine report showing that smaller mammals, like mice, have become more effective for biomedical work.
G/O Media may get a commission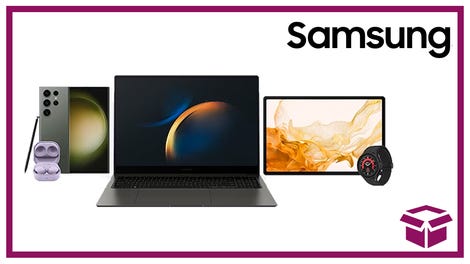 24 hour deals
Discover Samsung - Daily Deal
It's clear that the committee wants to play it safe; halting all research on chimps makes a lot of people nervous. Consequently, the report is recommending that 50 chimps be maintained in a colony should their services be required in future. Their thinking has likely something to do with the threat of a pandemic or other health crisis. They want to ensure that reliable test subjects can be called upon in a crisis situation.
The committee also established criteria for how these remaining research chimpanzees are to be treated and kept in captivity. Moving forward, chimps will live in groups that contain no less than seven members, along with a minimum 1,000 square feet of space to move and climb. They will also be given outdoor access in all weather conditions, and opportunities to forage for food and build nests.
Disturbingly, the Humane Society says no labs in the U.S. currently meet these requirements.
The committee's guidelines, which were two years in the making, also set some stringent rules for new proposed studies, including the need for independent committees to evaluate the efficacy and safety of future research — committees that will also involve members of the public.
As we reported last month, many of the retired chimps will be moved to Chimp Haven, a federal sanctuary in Louisiana.
Of the 451 chimps held by the NIH, 282 are available for research, and 169 are inactive. Once the report is approved, the fate of the remaining chimps will be determined.
All this said, the Humane Society claims that another 350 chimps are currently being studied by universities or private companies. Consequently, the Humane Society, along with other groups, is lobbying for legislation to limit chimp research across the board.
Sources: New York Times, The Chronicle, NPR.
Top image via HBO. Other images: Chimp Haven.