It's a new year, so it's time to add some new books to your shelf, too. January brings a bumper crop of science fiction and fantasy, with a little bit of horror thrown in for good measure. After all, who knows what lies ahead for 2017? We certainly don't, but we highly recommend you have plenty of reading material to keep you company.

The Final Day: A Novel by William R. Forstchen
Forstchen continues the tale begun in his best-sellers One Second After and One Year After, set in a post-apocalyptic world in which a mysterious electromagnetic pulse has zapped out electricity and ushered in chaos, as well as a shady new U.S. government. (Jan. 3)
G/O Media may get a commission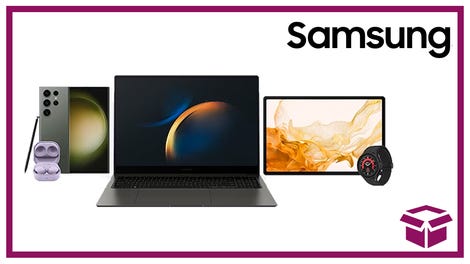 24 hour deals
Discover Samsung - Daily Deal
The Golden Gate by Robert Buettner
The author of the Orphan's Legacy series returns with a new thriller about a tech journalist and an Iraq war veteran racing to solve the murder of a reclusive Silicon Valley billionaire. Did he take the secret of eternal life to his grave? (Jan. 3)
The Heart of What Was Lost: A Novel of Osten Ard by Tad Williams
The influential author—a favorite of George R.R. Martin and Patrick Rothfuss—returns to the continent of Osten Ard, the setting for his epic Memory, Sorrow, and Thorn series, to explore what happens after the defeat of the Storm King. (Jan. 3)
The Last Sacrifice by James A. Moore
The prolific fantasy author's latest is about a warrior who becomes a hunted man when he challenges the gods who have targeted his family as their next human sacrifice. (Jan. 3)
Recluce Tales: Stories From the World of Recluce by L.E. Modesitt, Jr.
The author's Recluce series spans 18 volumes—and now, this collection of 17 new short stories (plus four reprints) exploring the magical realm's 1,000-year history. (Jan. 3)
The Witch's Vacuum Cleaner and Other Stories by Terry Pratchett
A short-story collection from the late, beloved fantasy author, including some very early entries written when he was just 17 years old. (Jan. 3)
The Bear and the Nightingale: A Novel by Katherine Arden
Debut novel about a young woman in rural Russia who starts to realize the fairy-tale monsters she grew up reading about might actually be real. (Jan. 10)
The Burning Page by Genevieve Cogman
The latest in Cogman's Invisible Library series sees librarian spy Irene and her dragon-prince apprentice Kai facing off with her greatest nemesis, a villain who threatens Irene's life as well as the continued existence of the mysterious library where she works. (Jan. 10)
Chasing Shadows: Visions of Our Coming Transparent World edited by David Brin and Stephen W. Potts
A collection of essays and stories by William Gibson, Neal Stephenson, and other science fiction writers, all examining technologic transparency in the era of internet privacy, the NSA, and other concerns. Co-edited by scholar Stephen W. Potts and Hugo winner David Brin (The Uplift War, The Transparent Society). (Jan. 10)
The Cold Eye by Laura Anne Gilman
The sequel to the acclaimed Silver on the Road follows Isobel, the Devil's emissary, as she travels through a magical Wild West-like frontier known as "the Territory," protecting its people against a mysterious force that's working against them. (Jan. 10)
Dusk or Dark or Dawn or Day by Seanan McGuire
The ghost of a New York City woman who died before her time realizes a force darker than death is targeting the city's spirit population—and it's up to her to stop it. (Jan. 10)

Octavia E. Butler's Kindred: A Graphic Novel Adaptation by Damian Duffy and John Jennings
Butler's classic 1979 novel, a time-travel tale while simultaneously a slavery narrative, gets the graphic-novel treatment, adapted by Damian Duffy and illustrated by John Jennings. (Jan. 10)
Windwitch by Susan Dennard
In the sequel to Truthwitch, the Witchlands are once again a hotbed of intrigue and adventure, with nobles becoming secret vigilantes, enemies joining forces, and pirates wreaking havoc on the high seas. (Jan. 10)
Under a Watchful Eye by Adam Nevill
In this horror novel, a man starts having supernatural visions of a dark figure from a past he's tried desperately to leave behind. (Jan. 12)
Empire Games by Charles Stross
The multiple Hugo-winning author begins a new series, set in the year 2020 in a world where time travelers are able to slip between parallel timelines. Across both dimensions, there are family rifts, political intrigue and espionage, and the ever-present threat of nuclear war. (Jan. 17)
The Fortress at the End of Time by Joe M. McDermott
A guilt-ridden young man ponders his situation—and plots his redemption—while stationed at the very edge of the known galaxy. (Jan. 17)

Galactic Empires edited by Neil Clarke
Science fiction writers contribute short stories that examine the social, political, and economic questions raised by the concept of Galactic Empires (think Star Wars) in science fiction. (Jan. 17)
Martians Abroad by Carrie Vaughn
A young woman from Mars dreams of exploring the galaxy, but is instead sent to study on Earth—a place that proves far more perilous and exciting than she ever imagined. (Jan. 17)
Anno Dracula 1899 and Other Stories by Kim Newman
Short stories that revolve around familiar characters (Jack the Ripper, Frankenstein's monster) in new situations—plus, a piece that prefaces horror scholar Newman's upcoming vampire novel, Anno Dracula 1999: Daikaiju. (Jan. 24)
Passing Strange by Ellen Klages
The author blends queer history, fantasy, film noir, and pulp fiction in this tale of six women exploring a magical World's Fair in San Francisco, circa 1940. (Jan. 24)

The Skill of Our Hands by Steven Brust and Skyler White
The authors follow their novel The Incrementalists with further tales of the ancient, do-gooding secret society. When one of their members is murdered, it'll take an investigation of the man's past lives to figure out how to reincarnate him again. (Jan. 24)
A Sterkarm Tryst by Susan Price
A 21st-century woman sent to 16th-century Scotland on behalf of her employers realizes she'd rather be living in the past than brokering deals for a sinister time-traveling megacorp. (Jan. 24)

Binti: Home by Nnedi Okorafor 

A direct sequel to the author's Hugo- and Nebula-winning space adventure. Read an excerpt here. (Jan. 31)
The Hanging Tree by Ben Aaronovitch
The former Doctor Who writer continues his supernatural detective series starring Peter Grant, a cop who's also a wizard tasked with solving London's most mysterious cases. (Jan. 31)

Six Wakes by Mur Lafferty
The official description is so juicy we're just gonna go with it: "A space adventure set on a lone ship where the clones of a murdered crew must find their murderer—before they kill again." (Jan. 31)