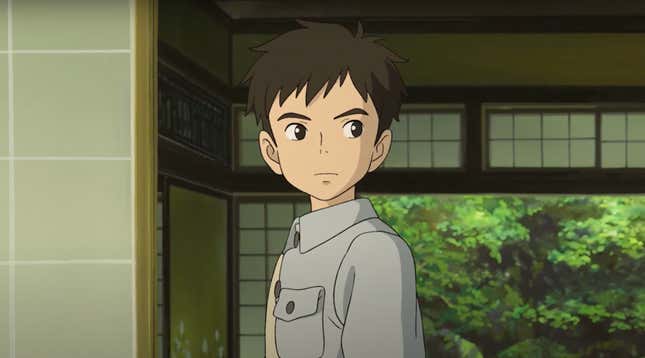 It's so pure to witness Guillermo Del Toro praise Hayao Miyazaki's enduring legacy as we get closer to the release of The Boy and the Heron.
Taylor Lorenz Talks "Extremely Online"
As one of the lucky few who have gotten to see the latest and not final Miyazaki film, Del Toro talked to the Toronto International Film Festival about the impact of Ghibli films, particularly the ones made by the master and founder of the studio. "Miyazaki, I think is a guy who has exquisite technical finesse but he is also a man who has decided to confide in us his most intimate biography through his work," he said in the sit-down video. "I'm sure it's more easier to know him as a human being by watching the movies than by spending a long roadtrip [with him]."
He continued, "That's the mark of a real auteur, the confessional aspect, the fearless aspect of his movies where the structure is not bound by the Aristotelian Western three-act structure... he doesn't do that. Miyazaki proves again and again it's not about leaving you chirpy, it's about the showing you the sweet and sour of life—the love and the loss and the beauty all at the same time."
On The Boy and the Heron, "Rhythmically he's very contemplative," Del Toro said. "There was something exquisite. An old master dispenses with tools and dispenses with flourishes. They stop trying to impress and they do a simple but beautiful gesture with a brush and that's what it felt to me, an incredibly beautiful gesture with a brush."
Watch the interview below:
The Boy and the Heron opens in North American theaters on December 8.
---
Want more io9 news? Check out when to expect the latest Marvel, Star Wars, and Star Trek releases, what's next for the DC Universe on film and TV, and everything you need to know about the future of Doctor Who.