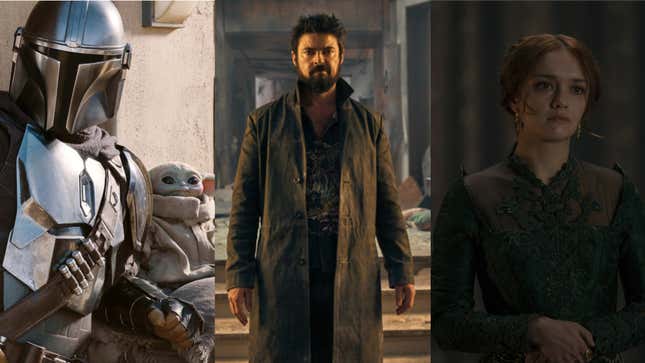 There's always time for more TV, and new data published by Bloomberg earlier this week revealed that we watched a lot of it. A new report helps characterize the blackbox that is streaming shows to audiences—which is especially important in a world where Netflix has a reputation for cancelling your favorite show (I'm still not over 1899). After analyzing data from the data firm Nielsen, which is famous for collecting data on TV audiences, Bloomberg was able to break down the most popular original shows on the Big 5 streaming services.

Before that, Bloomberg also took a look at the overall state of streaming television over the last two years. While the fastest growing service this year is Paramount+—which logged 7.6 million signups from January to March 2023—a reported 7% of paying users are still cancelling the service every month. Even still, Bloomberg found that Netflix reigns supreme, accounting for 7% to 8% of all television viewing per month.
Bloomberg also confirmed Netflix's claim that Squid Game is the biggest show of all time, but further analysis found that the show did not crack the list of most watched original shows on Netflix in terms of minutes watched last year—scroll on to find what did.