How do you slake the thirst of 5.5 million Chicagoans spread throughout the country's third largest city and 118 surrounding suburbs? You treat one billion gallons of water a day at the world's largest water treatment plant.
Opened in 1968, the James W. Jardine Water Purification Plant provides virtually all of Chicago's potable water, though the smaller South Water Purification Plant also helps provide for the south end of the city. The process begins 2.5 miles off shore at massive in-flow points called cribs. Each crib pulls water from 20 feet below the surface down a 168-foot vertical shaft to tubes cut from the bedrock which flow back to the shore. Once it reaches the plant, fish and other large debris are filtered out using a rotating screen and the water is pumped 25 feet up to begin the gravity-powered treatment process.
The water is first chemically treated with chlorine to kill microbes and activated carbon to remove objectionable tastes and odors, then fluoride is added for healthier teeth, and finally aluminum sulfate about an hour into the process to increase the stickiness of microscopic solids which then adhere to each other, creating floc. Large paddles—floculators—assist with the mixing of alum and water. One of the very last chemicals added, polyphosphate, is used to coat the inside of Chicago's pipes, preventing the lead in old plumbing from leaching into the water supply. The water is then pumped into settling tanks where the floc sinks to the bottom. This sedimentation phase eliminates roughly 90 percent of the particulate matter from the water.
The water is then filtered in one of 96 swimming pool-sized tanks filled with a layer of coarse gravel under an upper layer of fine sand—together these layers effectively filter much of the remaining floc and debris from the water. The entire process from crib to filtration takes eight hours. From here, the water is pumped through 4,000 miles of pipe for consumption by the Chicago area's 5.5 million residents.
[Me Magazine - Algor - Water Purification Wiki - Jardine Water Purification Plant Wiki]
G/O Media may get a commission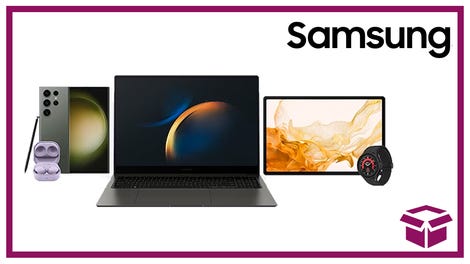 24 hour deals
Discover Samsung - Daily Deal
Monster Machines is all about the most exceptional machines in the world, from massive gadgets of destruction to tiny machines of precision, and everything in between.
---
You can keep up with Andrew Tarantola, the author of this post, on Twitter, Facebook, or Google+.