Today, New York City is mounting a large-scale simulation of an anthrax attack, the biggest emergency simulation the city has ever staged. So how exactly does the largest city in the United States respond to biological warfare?
The drill is called RAMPEx (Rapid Activation for Mass Prophylaxis Exercise), and it's co-sponsored by the Department of Health and the Department of Homeland Security, which will be footing the estimated $1.4 million bill. Its main focus is "mass prophylaxis," which is a fancy way of saying "getting life-saving drugs to as many people as possible as quickly as possible."
In order to test its response systems, the department has set up 30 points of distribution (PODs) and various command centers across all five boroughs to ensure that if a biological agent were released on the city, people would be able to get drugs quickly and easily. And once all the PODs are open for business, the drill is over. It started around 6:30am, and city officials estimate the whole song and dance will be done by around 3pm.
G/O Media may get a commission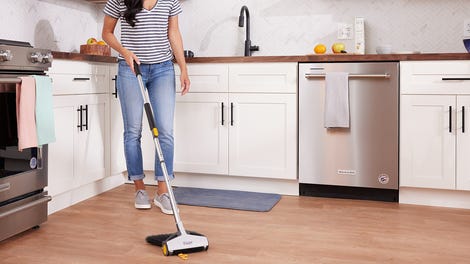 BOGO 50% Off
Flippr - BOGO 50% Off
The first thing that would happen in the event of an anthrax attack? The city would pretty much shut down. There would be an announcement on TV and radio with explicit instructions for where people should go if may have been affected.
Since today is only a drill, the medicine headed for the POD we observed—P.S. 153 Adam Clayton Powell, in the Hamilton Heights neighborhood—got stuck in traffic, which is obviously not ideal when timeliness could save lives. But if this were a real-life situation, the medicine would be zipping to its destination quickly, thanks to police escort, the health department told us. And fortunately, you have between 24 and 48 hours after anthrax exposure for treatment to still be effective. So literally, a bit of traffic won't kill anyone (yet).
The Health Department's David Starr told us that the PODs are equipped to accommodate around 3,200 people per hour. The logistics aren't dissimilar to showing up at your local polling station on election day, except with more medicine and panic. When people arrive, they're asked to fill out a screen form that asks a simple set of even questions that will help staffers know how to medicate each individual. From there, each person will either be given the dose or examined further, if deemed necessary. The government supplies 10 days worth of antibiotics, although 60 days is the recommended dosage.
NYC has put on anthrax drills before, just not of this scale. To give an idea of the size and reach of this particular one, it involves more than 1,500 people (none of whom knew of the drill beforehand) from the following 13 city agencies:
Mayor's Office
Department of Health and Mental Hygiene
Department of Education
New York City Police Department
Human Resources Administration
Department of Environmental Protection
Department of Housing Preservation and Development
Office of Emergency Management
Administration for Children's Services
Department of Homeless Services
Department of Finance
Department of Transportation
Department of Citywide Administrative Services
Department for the Aging
Law Department
Department of Probation
This statement from Police Commissioner William J. Bratton puts the necessity of such a drill into perspective:
There are over 8 million New Yorkers, 55 million tourists and over 5 million commuters that visit this city. This exercise will provide an opportunity to work closely with our emergency response partners to develop a safety plan that includes dispensing the proper medication in the event of a terrorist attack or public health emergency.
The truth of the matter is that an anthrax attack, or any other kind of public health emergency, can happen. And it has! Just after September 11, five people were killed after receiving anthrax-laced mail, and many others fell sick. And around that same time, anthrax was discovered around New York City, with Tom Brokaw, a couple of U.S. senators, and the offices of the New York Post being targets. There are also naturally-occuring disease scares to be aware of, like H1N1 or West Nile or, more currently, Ebola. Point being, this is a good and necessary exercise.
The only disappointing thing is that we won't ever know the actual results of the drill; the Health Department will be keeping those private for security reasons. Let's just hope it goes better than Pawnee's.
Additional reporting and photography by Nick Stango