Smartwatches, wristables, wearables — we're getting a shitload of them this fall. As far as function is concerned, many of them will be carbon copies. What sets wearable winners like the Huawei Watch apart is the luxe aesthetic of blingy jewelry.
But that gold/silver-plated premium comes at a hefty price that might disillusion some would-be smartwatch owners.
What is it?
A round smartwatch on Google's Android Wear platform that looks much nicer than most other Android Wear smartwatches. Unfortunately, it starts at a pricey $350 and skyrockets all the way up to $800 if you're a "go gold or go home" kind of person.

Why does it matter?
Android Wear software has been getting progressively better, but most of the hardware design out there isn't following suit. Smartwatches face an interesting design challenge. A nice-looking watch can be the difference between wearing it or making it a permanent resident in your tech crap drawer.

G/O Media may get a commission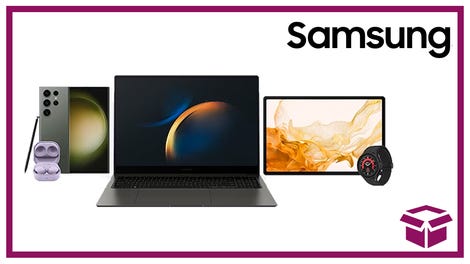 24 hour deals
Discover Samsung - Daily Deal
Huawei's also a step behind on smartwatches—this is its first attempt where many other smartwatch makers are working on (or have already released) version two dot zero and beyond. So for all its fresh design on the outside, there could be some first-try, beta-testy annoyances inside.
Design
Like the circular watchface pioneer the Moto 360, the Huawei Watch has a round face design that will satisfy watch people to the point that they can't simply dismiss the wrist gadget on appearance alone. For my taste, the Huawei Watch accomplishes smartwatch looks better than any other smartwatch we've seen yet. Even though my fellow Gizmoid Darren Orf bristled at the Watch's beefy look a few weeks ago, I happen to like the Huawei's pompous design.
Compared to the new Moto 360 (right), this thing has a bigger body, which brings advantages that transcend simple money bags aesthetics. For one, the beefy bezel allows the watch face to fill a full 360-degrees. Despite Moto 360's name, Motorola had to make some design sacrifices to create a super thin bezel design. This includes the (now infamous) flat tire screen where the bottom of the watch display is straight up cut off. The Huawei Watch doesn't do that. It seems crazy to celebrate something that reeks of common sense.
As for that full-360 display, it successfully do one thing that can often be a pain point for most gadgets—you can actually read the thing in full sunlight. Critical.
On the backside, the Watch uses pins for charging with a proprietary magnetic cradle. Don't lose the cradle, or replacing it will by an annoyance you'd probably rather avoid. There's also a heart-rate monitor, which actually works quite well, even through a grotesque layer of arm hair.
The Huawei Watch isn't trying to be a subtle Swatch or a smartwatch in disguise for that matter. It's not hiding its computer watch persona. You are wearing a computer watch. Plain and simple.
Using it
OK, settled: The Huawei Watch looks nice enough that you might consider using it. What's it like to actually use it, though? The key differentiator here is battery life, and the Huawei Watch does about as well as most others. Unless you're really prodding, poking, and swiping at the Huawei Watch constantly, you're looking at a day and a little more on a single charge. Think around 30 hours during average use. You're not in the multi-day battery zone achieved by Pebble smartwatches, but if you want pixel-dense AMOLED displays and HR monitors and the like, you shouldn't be expecting weeklong battery life—at least not yet.
Ultimately, any smartwatch is reflection of its software, and for the Huawei Watch, that's basically a luxury-class frame for housing Android Wear on your wrist. Thankfully, the OS has come a long way since I first reviewed it last year. It's more powerful and easier to use—the two things you want to improve with every patch or update.
For example, Google Maps is a more complete application that lets you follow some navigation directions directly from your smartwatch. Or, there's a new touchless gesture that lets you scroll through notifications with the flick of a wrist. There's even emoji support, for use in witty watch-to-watch repartee with your nerdy friends. Something you could file under "gimmick," unless all your friends are all brandishing Android Wear watches for some reason.

Oh, and it now works with iPhones.
All these new additions are nice in theory, but I rarely use them. Android Wear remains a platform that's mostly useful for displaying text messages, tweets, and email on your wrist. Maybe you'll take a quick glance occasionally to make sure you're walking enough steps-per-day or to see whether you favorite team choked in overtime once again. In that sense, the Huawei Watch is pretty useful, but far from indispensable. In fact, I end up turning off notifications completely at least half the time.
Like
I adore good-looking computer jewelry.
No like
The price starts at $350, with a stock leather strap. Pile on some nicer options like link bracelets and gold finishes, and this shit starts getting cost prohibitive.

No auto screen-dimming option. This means going into settings and manually adjusting if need be, making it a potential battery killer.
Should you buy it?
Not at this price, especially since an attractive and more affordable option, the Asus ZenWatch 2, is also on its way. It just feels ridiculous to buy something this pricey that's ultimately dispensable. But Apple Watch set a precedent—that people would be willing to cough up $350 for a smartwatch, and Huawei is simply drifting with that current.

But this isn't Apple. It's Android, and not only does Huawei have staunch competition, it also comes in as one of the more pricey options. What's really "new" here is a subtle but significant design decision. A great decision, but one that's ultimately not worth the significant markup.
Huawei Watch Specs
OS: Android Wear 1.3

CPU: Snapdragon 400 (1.2GHz)

Display: 1.4-inch AMOLED

Resolution: 400x400

PPI: 286ppi

Memory: 512MB

Storage: 4GB

Battery: 300mAh
Thickness: 11.3mm

Wireless Charging: No

Wifi: Yes

Sensors: Gyroscope, accelerometer, heart rate monitor, barometer

Waterproof: No

Price: $350-$800
*Gold options coming later this year
---
Images by Michael Hession