After 7 years and a whole lot of vampire sex watching, I'm leaving io9. Gather up friends, this is the goodbye post.

The first out-of-the-office assignment I did for io9 was covering Guillermo del Toro's Hellboy 2 presentation at New York Comic-Con. At the Javits Center, Guillermo gave a little speech, said a few curse words, and then darkened the entire theater to premiere a first look at this new movie. When the lights kicked back on, the entire stage was teeming with Troll Market goblins and supernatural creatures and all sorts of wondrous oddities. Creature was climbing over creature, all huddled on stage — and that was it. I was hooked. I am so very grateful for the opportunity Annalee Newitz and Charlie Jane Anders gave me when they hired me for this job and put me in my first monster-filled room.
While I am elated to embark on a new reign of terror at the LA Times' Hero Complex, I am terribly sad to leave my home here. I stood center stage at the first assembling of the Avengers, surreally cheered "So Say We All" with Admiral Adama inside the United Nations, and when no one was looking, "booped" Rocket Raccoon's prop nose on the Guardians of the Galaxy set. This was a dream job. So thank you.
Thank you to Annalee Newitz, who was the absolute best boss. Thank you to Charlie Jane Anders, who saved me from myself many, many times. Thank you to the io9 staff past and present: Cyriaque Lamar, Graeme McMillan, Kaila Hale-Stern, Rob Bricken, Robbie Gonzalez, Katharine Trendacosta, James Whitbrook, George Dvorsky, Ria Misra, and Alasdair Wilkins.
G/O Media may get a commission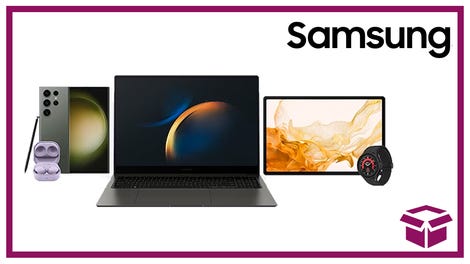 24 hour deals
Discover Samsung - Daily Deal
Thank you to the entire staff of Jezebel, especially to the writers forced to sit next to me and endure a tirade of real-life laugh snorts and other countless annoyances. Many days I was the only io9 member in the office; you took me under your wing, and to 50 Shades of Grey screenings.
Thank you to the commenters. For following me through 25 years of HBO's True Blood, and for your gleeful participation in the Vampire Hump Show pro/con list. Thanks for laughing at my jokes and reading my work. Shoutouts to Moff, Braak, Garrison Dean (Remember R.O.A.C.H.!!!) and even Plague, who turned out to be not so bad after all.
Thanks to the brilliant writers, editors, and creators of Gawker Media whom I had the privilege of typing next to. You were each a constant reminder to do better and try harder every day. This is a very special place, and I'm eternally grateful Noah Robischon eventually got over his suspicion that I was a weird, corporate spy (because I wore nice pants) and hired me.
But most importantly, thank you to Lauren Davis. Mother of io9 staff. You are the Sandra Bullock to my garbage Practical Magic reference.
Hit me on Twitter for pressing Terminator thoughts and look for future work at Hero Complex.
*Pulls Ben Affleck's air hose, rips off mission patch, and hands it to rest of io9 team*
Thanks.
P.S. Vampire Eric is evil.