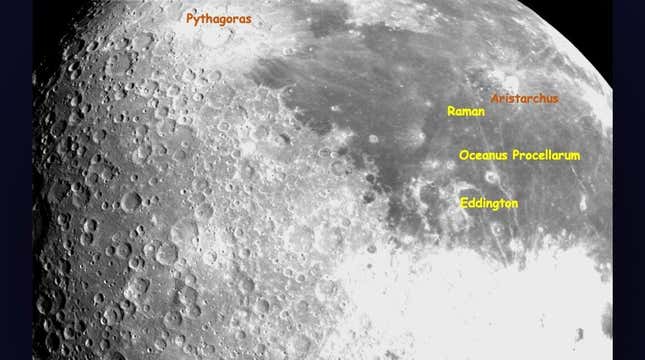 India's space agency is gearing up for a lunar touchdown, hoping to stick the landing this time after a failed first attempt nearly four years ago.
The Chandrayaan-3 mission got its first glimpse of the lunar far side as it inches its way closer to the Moon's dusty surface. The spacecraft is scheduled to land on the Moon on Wednesday at 8:34 a.m. ET (6:04 p.m. local time). If it succeeds in its soft landing attempt, India will join a small group of countries that have managed to accomplish the same feat: the Soviet Union, the U.S. and China.

Ahead of its landing attempt, Chandrayaan-3 has been testing its onboard cameras by capturing up-close images of the Moon's cratered surface.