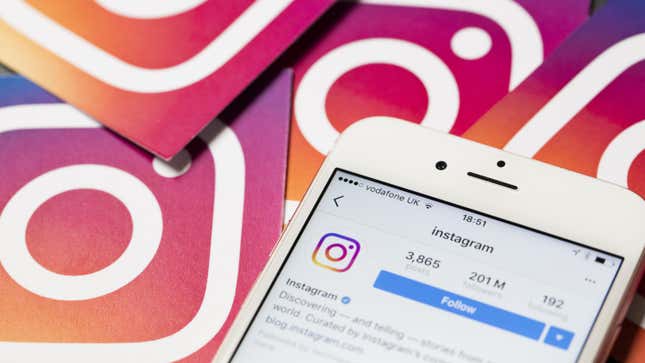 Instagram has caved to years of creator demands. The social platform will now let users include links to multiple external sites directly in their in-app profiles, as reported by multiple outlets and confirmed by Gizmodo.

Nobody's Really Watching Reels
The new 5-link allowance should be available to all Instagram accounts beginning today, with the most recently updated version of the mobile app. More bio links have long been a feature requested by influences and business accounts, as well as regular users. The feature has been in testing for a while, among a select group of users. Now, it's a reality for everyone.
Adding multiple links to your Instagram bio is pretty straightforward. Under the profile edit menu, users can insert up to five external links, that then show up in an expandable list on their account page. It's not unlimited, but it's a big increase from the single clickable link the app allowed before. There's also a dedicated button for adding a Facebook-specific link.
There are seemingly no limits to what in-profile links can be—as long as they comply with Meta's terms of service. The new links feature does allow users to add URLs that lead to other, competing social and content platforms (like TikTok)—in contrast to some of the on-and-off again changes that Twitter has attempted over the past few months.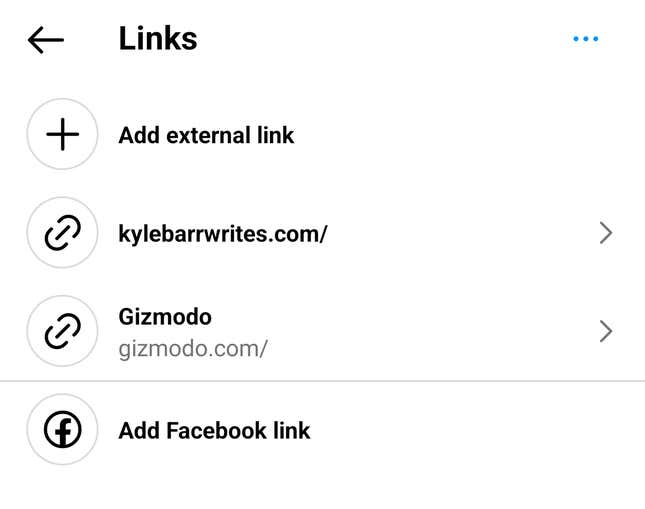 Since Instagram's inception, the platform has significantly restricted where and how users can link to outside websites. In lieu of any official option, many users—particularly creators and businesses—have relied on third-party assistance. Linktree, for example, has been a particularly popular mechanism for Instagram accounts to easily direct page visitors to a sleek mosaic grid of external links. Even Meta itself uses a Linktree URL in the company's official Instagram profile. There are also Beacons and a slew of other ways to get those "links in bio."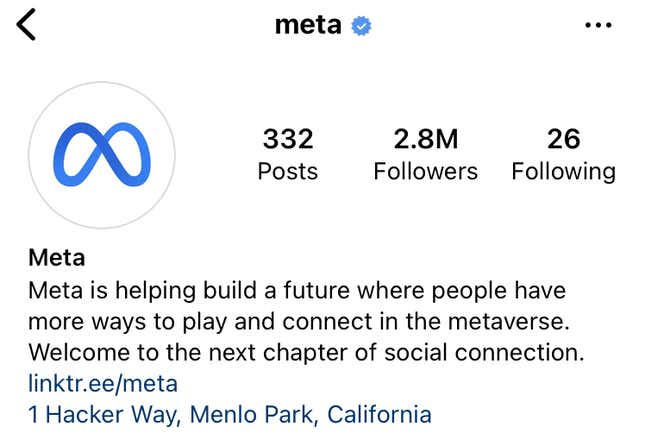 With the app adjustment though, all those tools will be competing with Instagram itself. Granted, the Instagram update is clearly still limited. Five profile links probably won't entirely supplant the utility of Linktree and other services that allow for unlimited, post-specific linking. And, as long as Instagram doesn't allow for clickable links in posts, there will still be a need to outsource that elsewhere. Gizmodo reached out to Meta for more clarity and information on future link-related plans, but the company didn't respond as of publication time.
Mark Zuckerberg, CEO of Meta (which owns Instagram), announced the move to allow up to five in-bio links during a broadcast channel, according to Tech Crunch. He reportedly didn't offer much information in the Channel post, but did say that allowing multiple links in the bio is "probably one of the most requested features we've had."

Meanwhile, TikTok continues to restrict users to just a single bio link, and that's only for those that have a business account.