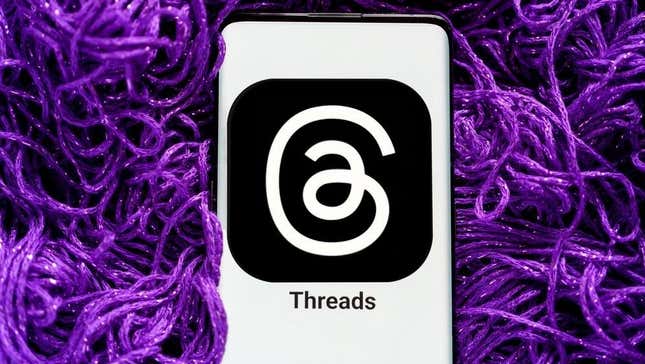 Threads users are asking for new feature updates and it seems Meta CEO Mark Zuckerberg is taking their opinions into account. The app's update will include a "Following" feed and "Translations" which will register the original language and translate it to the language settings of the user reading it, Meta announced on Tuesday.
Threads Needs These Five Missing Features to Be a Twitter Killer
The announcement was in response to a user's request to add the "Following" feed, to which Zuckerberg responded: "Ask and you shall receive." In an email to Gizmodo, a Meta spokesperson reiterated that the company is listening to user's requests since Threads launched earlier this month.
The "Following" tab will differ from the app's "For You" tab that Meta announced last week in one major way, it will finally allow users to see posts only from the people they follow and will show the posts in chronological order. And let's be real, a Twitter clone without a reverse-chronological feed for people you follow is no Twitter clone at all.
This is a feature that not even Meta's Facebook or Instagram apps have as an option and may entice users to come back to Threads after its surge in popularity has drastically dropped. Within the first week of its launch, Threads reached 100 million users but that number quickly fell by 70%, down to just 13 million daily active users since its peak on July 7, according to market intelligence firm Sensor Tower, The Wall Street Journal reported.
Meta executives told the outlet it expected the number of users to decrease, adding that they are not worried but are instead working on updating the app's features. Adam Mosseri, the head of Meta's Instagram unit which produced Threads promised more features would be coming to the platform.
In a Threads post last week, Mosseri said the "focus right now is not engagement, which has been amazing, but getting past the initial peak and trough we see with every new product, and building new features, dialing in performance, and improving ranking."
Other features users can expect beginning Tuesday is the option to sort their Activity Feed by Follows, Reposts, and Quotes as well as the ability to view posts users liked in their settings, and an "approve all" button to accept all follow requests at once – if the users want.